ITEM HEY BOY MAN, YOU LOOK LIKE YOU'VE DRAGGED YOUR WAY HERE FROM UNDER SIX FEET OF SHIT, GET THAT STENCH OUT OF MY ATRIUM AND WIPE YOUR NINNY FEET ON THE BEAR'S HEAD
ITEM WHAT'S THAT MILKY BOY KID? TIRED OF MUMMY'S GREENS? WANT TO GO WHERE THE REAL CHAT IS FOUND? THE HARD CHAT? THE GREASY CHAT? THE COMICS CHAT?SILENCE, YOU FUCKING MUDDLE, SILEEEENCE!!!
ITEM OH THAT'S NEW, OH THAT'S SPECIAL, SILENCE! SIX BILLION, YOU WANT A CUNTING MEDAL OR THE CHEST TO PIN IT ON, CHICKEN LEGS?
ITEM WHAT THE FUCK IS THIS? SOME GRIPPER PISSING HIS INITIALS INTO THE MANTLE OF THE BEAST? WANTS TO BE THE MAIN COCK? WANTS TO PARADE HIS BROILING BULK? LORD NUNEATON FUCKING SAVAGE IS IT? HARDLY A MAIN ATTRACTION, HARDLY A HARD ANYTHING, LOOK AT HIM CHATTING UP GARY LACTUS, MAKES YOU FUCKING SICK
ITEM ADMIN! SPONSORSHIP! SILENCE! THE FILM'S STARTED WITH LACTUS BANGING FIT TO BURST ON THAT FUCKING FULL TIME CARD TRICKSTER JODOROWSKY AND HIS ART SHOW RODEO BAKE OFF. CUNT.
ITEM BALLY HAI WHAT A SURPRISE, AS THIS FUCKING COBBLING TEAM FROM THE DEEP DEEP DEPTHS OF ONY-FUCKNUTS-CARE-A-SHIT DELVE INTO FUNNY BOOKS LIKE FROGMEN THROUGH BOILING PISS: KAMANDI CHALLENGE! SAGA! DOOM PATROL! HOOKJAW! THE RAY! VIXEN! KILLER FUCKING FROST! DR STRANGE AND HIS BROKEN HANDYCLAMPS! MOOK KNIGHT! ISLAND! GIVE ME FUCKING STRENGTH
ITEM YOU LOOKING BACK AND REALISING YOU BEGGED FOR EVERY COB OF THIS SHIT
​

@silencepod
@frasergeesin
@thebeastmustdie
@bobsymindless
@theQuietusFilm
[email protected]
You can support us using
Patreon
if you like.
This edition of SILENCE! is proudly sponsored by the greatest comics shop on the planet, DAVE'S COMICS of Brighton. It's also sponsored the greatest comics shop on the planet GOSH! Comics of London.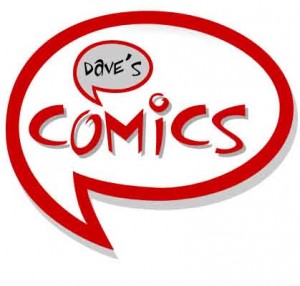 WELL IF YOU'D LIKE TO KNOW WHAT POP STARS HAVE FOR TEA, ASK JOHNNY DEE
Welcome acolytes. Disembodied Narratorbot X-15735 has been to the top of the mountain. Spent much tme amongst the clouds. The silence. Enlightenment followed. Shhh, no noise. Too much noise. Learn to switch off. Disembodied Narratorbot X-15735 switched offfffffff….
Also downloaded hot new Haiku app. Hot results. Sweetness follows.Reaching quiet.
Listen:
1)
Don't surrender,
oblivion, boredom,
Must comics.
2)
From fully to manchild
The spandex, the oblivion
To the oblivion. Psteve.
3)
Imaginary the graphic
Beast, poo manchild in irritant
with no Gary to spandex
<ITEM>It's all here: Sponsorshambles, Gladmin, EXXXtreme stand up, Letter Chat, Number Chat, Gaz Top, Fred Dineage, Helen Bonham-Carter, Olive-theft, Gladiators, Alan Rickman, 1994, Clare Danes, Injury, You've Been Framed, Fellini, the onset of time and by thunder a whole lot more time-wasting! Love, sex, intelligence Gary Lactus & The Beast Must Die coming on like the Seventh Seal -wait is that right?
<ITEM> Like sneaking into a strangers house, trying on their wedding dress and sitting in a bath in it (D-bot loves ya Morello!), the pair sneak in to the Reviewniverse, talking up Supreme Blue Rose, Batman, artistic injuries, Zero, Starlight, Comicbook Confidential, Alan Moore, Reality Bites, Emily Carroll Through The Woods, GI Robot, then Gary Races Through The Rest: Astro City, Moon Knight, Hulk v Iron Man, All New X-Men, Avengers Undercover, Amazing Spiderman, Original Sin, Walking Dead,
<ITEM> Just enough time for a digression about the return of the Aphex Twin before James Stokoe's ne favourite regular feature SILENCE!…Because My Mouth Is Full (Of Delicious Food!) with Gourmet Lactus and The Beast Must Dine!
Now clear out pests! Enlightenment has passed. Turns out it was just wind.
Click to download SILENCE!#111
Contact us:
[email protected]
@silencepod
@frasergeesin
@thebeastmustdie
This edition of SILENCE! is proudly sponsored by the greatest comics shop on the planet, DAVE'S COMICS of Brighton.