WELL IF YOU'D LIKE TO KNOW WHAT POP STARS HAVE FOR TEA, ASK JOHNNY DEE
Welcome acolytes. Disembodied Narratorbot X-15735 has been to the top of the mountain. Spent much tme amongst the clouds. The silence. Enlightenment followed. Shhh, no noise. Too much noise. Learn to switch off. Disembodied Narratorbot X-15735 switched offfffffff….
Also downloaded hot new Haiku app. Hot results. Sweetness follows.Reaching quiet.
Listen:
1)
Don't surrender,
oblivion, boredom,
Must comics.
2)
From fully to manchild
The spandex, the oblivion
To the oblivion. Psteve.
3)
Imaginary the graphic
Beast, poo manchild in irritant
with no Gary to spandex
<ITEM>It's all here: Sponsorshambles, Gladmin, EXXXtreme stand up, Letter Chat, Number Chat, Gaz Top, Fred Dineage, Helen Bonham-Carter, Olive-theft, Gladiators, Alan Rickman, 1994, Clare Danes, Injury, You've Been Framed, Fellini, the onset of time and by thunder a whole lot more time-wasting! Love, sex, intelligence Gary Lactus & The Beast Must Die coming on like the Seventh Seal -wait is that right?
<ITEM> Like sneaking into a strangers house, trying on their wedding dress and sitting in a bath in it (D-bot loves ya Morello!), the pair sneak in to the Reviewniverse, talking up Supreme Blue Rose, Batman, artistic injuries, Zero, Starlight, Comicbook Confidential, Alan Moore, Reality Bites, Emily Carroll Through The Woods, GI Robot, then Gary Races Through The Rest: Astro City, Moon Knight, Hulk v Iron Man, All New X-Men, Avengers Undercover, Amazing Spiderman, Original Sin, Walking Dead,
<ITEM> Just enough time for a digression about the return of the Aphex Twin before James Stokoe's ne favourite regular feature SILENCE!…Because My Mouth Is Full (Of Delicious Food!) with Gourmet Lactus and The Beast Must Dine!
Now clear out pests! Enlightenment has passed. Turns out it was just wind.
Click to download SILENCE!#111
Contact us:
[email protected]
@silencepod
@frasergeesin
@thebeastmustdie
This edition of SILENCE! is proudly sponsored by the greatest comics shop on the planet, DAVE'S COMICS of Brighton.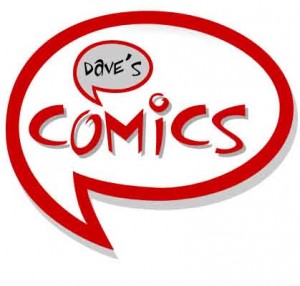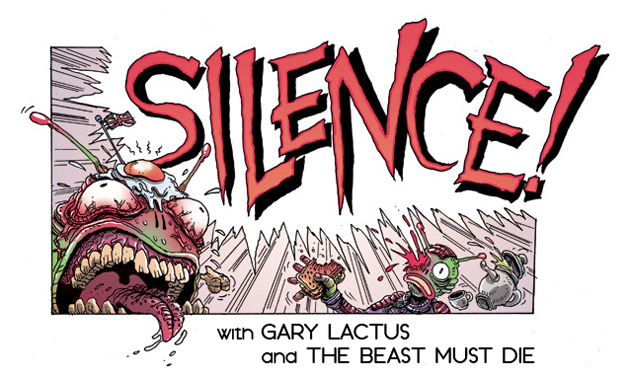 WHAT ABOUT YOU MACREADY…YOU BELIEVE ANY OF THIS VOODOO BULLSHIT?
Yesyesyesyesyes…them boys will do us proud! Watch now as they lead us skipping merrily towards the churning, swirling waters of the River Styx…with the nudest podcast in comics, SILENCE!
Firstly Lactus has his guitar unsheathed and isn't afraid to use it. Then it's the SILENCE News (which is in all honesty an extended pimp session for Glyn Dillon's Nao of Brown as well as a big-up of Brit comics hero Paul Gravett). THEN, the newly sponsored Beast and the always sponsored Lactus barge into the week's comics like a couple of burly lady wrestlers.
And there's a whole heap of comics to talk through too, like, oh let's see…Rocketeer Cargo of Doom, the beautiful looking Winter Soldier, Saucer Country, Wolverine & The X-Men, Uncanny X-Force, AVX, AVX: Uncanny X-Men, Avengers Assemble, Shade, Incredible Hulk, The Creep, and Frankenstein Agent of SHADE.
Then there's a special guest review of Batman #0 from friend of the show The Wange, and the SILENT Question is brought to you from Machine Man (and the answers involve Ultron, Herbie, Call Me Kennneth, GI Robot and the ABC muthafuckin Warriors).
Add in ANOTHER Dredd (3D) review from The Beast and a recommendation to listen to the Nerdist podcast with Henry Rollins and you have a truly revolutionary audio-visual-taste explosion in 4-D…it truly is SILENCE no.31 and you're not.
SILENCE! is proudly sponsored by the two greatest comics shops on the planet, DAVE'S COMICS of Brighton and GOSH COMICS of London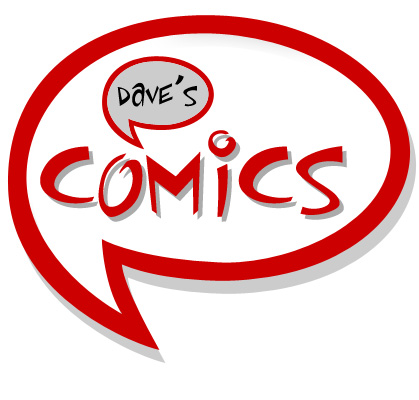 Welcome weary travellers. Come rest yourselves a while in the basement. Mind that mildewed copy of Razzle and that box of broken Transformers. Sit yourselves down between that crate of warped vinyl (can I interest anyone in some vintage James Galway? Or maybe a copy of Duran Duran's 'Rio'?), and that decomposing Garfield, and I'll delight you with some recent treasures from the Beast's Bargain Basement…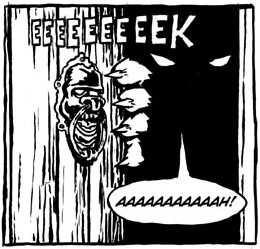 In order to overcome the trauma of shelling out £2/$3 for a new comic (but wow, ain't it just worth it with all the time and money they've put into that turd-polishing computer colour!?!), I have recently returned to the blessed womb of cheap-as-fuck back issues, and it's got to be said, found some true gems. And some shite. But it's cheap shite, and that's what counts.