WE'RE SO SORRY, UNCLE ALBERT
Hadrian-like, The Beast returns erecting a psychic wall between the listeners and their memories of the recent Scottish invasion. That's right, it's a  'Classic' SILENCE! with those stodgy old pros Gary Lactus & The Beast Must Die.
<ITEM> Fake pleasantries, artfully inserted Sponsorship and a bit more discussion about Small Press Day 2017. A 'classic' meat and potatoes intro.
<ITEM> A bit of proper Sadmin as The Beast eulogises recently departed horror auteur George A Romero.
<ITEM> Hot topix section alert! There's a new Doctor Who in town. HAVE YOU HEARD ABOUT THIS INCREDIBLE SECRET?? Hot-takes like hot-cakes – ALL HERE!
<ITEM> Finally – finally – the Reviewniverse is breached. Thar she blows! Al Ewing's Rocket is discussed and then there's a nice long digressionary ramble about autobio comics, taking in King Cat Comics, Joe Matt, Billy, Me & You, Robert Crumb, James Kochalka and The Cleaner.
A few audio fumbles and then it's a hop, skip and a jump off to la-lal-land. Did I mention how CLASSIC (classic) this all is??
Ta-ta!
@silencepod
@frasergeesin
@thebeastmustdie
@bobsymindless
@kellykanayama
[email protected]
You can support us using
Patreon
if you like.
This edition of SILENCE! is proudly sponsored by the greatest comics shop on the planet, DAVE'S COMICS of Brighton. It's also sponsored the greatest comics shop on the planet GOSH! Comics of London.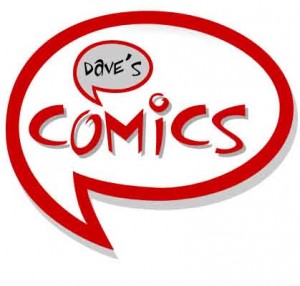 Share on Facebook
BRAKKA-DAKKA-THADOOOM!!!
Two  amazing podcasts!  One explosive post!  All these comics and more!
In #10 we look at the Marvel Heroes Power Lucky Bag that we bought in the pub along with a host of publications found in the recent reordering of the vault.  We select/reject gems/germs like Ultimate Fantastic Four, Mystery Men, Duplex Planet, A1, Hup, and more!
With #11 we review some recent comics including Wildstorm's Red Herring#1, Marvel's Lockjaw and the Pet Avengers, DC's Red Circle: Inferno and Doom Patrol #1. Then, lucky listener we look at some old copies of Buster from 1980 which Tymbus goes on about at such tedious length I've had to put a musical bed underneath it to sweeten the shitty pill.
Click for more pics and a whole episode of the brilliant Leopard from Lime Street…
Share on Facebook
As promised, here's the Gilbert Shelton interview what I done with Tymbus when he came to Brighton to promote his Fabulous Furry Freak Brothers Omnibus.  In this podcast he talks about the Freak Brothers, Robert Crumb, Bungee Jumping and lots more.
Mr Shelton is considered by many to be one of the world's most influential underground cartoonists. You should listen!
Share on Facebook