YOU DO YOUR JOB PENCIL-NECK, AND I'LL DO MINE!
He was a tough, embittered Disembodied Ex-Copbot 15735 on the edge, waging a lonely war against a sea of scum and internet indifference…they were a plucky odd-couple of podcasting upstarts with a holster-full of half-baked opinions and a healthy disrespect fro doing things by the book. Add in cute little ginger orphan, a basketball playing dog, Iranian terrorists, time-travel, a hooker with a heart of gold, a show-stopping musical number, nazis, aliens and a sinking ocean liner and you have the MOVIE (comics podcast) OF THE YEAR (week)!
<SCENE 1> Sponsorship admizzle, a rambling account of back issue bin snooping at Krypton Comics (featuring Suicide Squad, Mr X and Lloyd Llewellyn), VHS Rental shops from the eighties and finally an ACTUAL demonic summoning that leads us into…
<SCENE 2> The Reviewniverse! Covering Black Science, Saviors, Miracleman 2, Midas Flesh, Saga, Guardians Of the Galaxy, All New X-Men, Wolverine & The X-Men, Revelutionary War: Knights of Pendragon, George Romero's Dinner Dance of The Dead
<SCENE 3> Finally it's new segment…Discussion Point! The twosome take on real world references in comic book worlds, and this scintillating debate takes in Dazzler's pop career, Marvel Vs DC, The twin Towers, Britney Spears, Zenith, Cloud 9, Robot Archie, Spacehorse & The Teen Riders and more. INTENSE!
It's the movie event of the Summer! It's McConaughey back at his hunky best! It's about time you were afraid to go back in the water! IT'S WALL ST…ON ACID!!!
It's….SILENCE!
Contact us:
[email protected]
@silencepod
@frasergeesin
@thebeastmustdie
This edition of SILENCE! is proudly sponsored by the greatest comics shop on the planet, DAVE'S COMICS of Brighton.
It's also sponsored the greatest comics shop on the planet GOSH! Comics of London.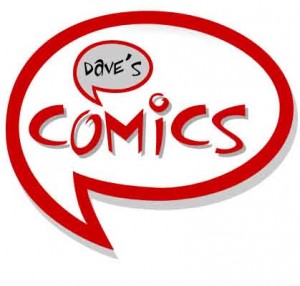 Share on Facebook
Wowzers!  We sure had a lot to talk about last time I visited Tymbus in my vault.  I've decided to give it to you in seven handy-dandy sections in the vain hope that it might make the whole experience less tedious.
vault-of-tymbus-12-1 (Fantastic Four # 570)

vault-of-tymbus-12-02 (Archie Comics # 600)

vault-of-tymbus-12-03 (Jack Kirby's Captain Victory)

vault-of-tymbus-12-05 (Asterios Polyp)

vault-of-tymbus-12-06 (Blackest Night)

vault-of-tymbus-12-07 (2000AD # 1650)

LOOK AND LEARN! Click here for images relevant to the above audio…
Share on Facebook
So, it's cool panel month and weirdly enough, because we are twins and have teh BRAINPOWERZ, Zom and I reached exactly the same conclusion regarding the panel we'd focus on next. And then we duked it out PSIKICK-BOLT style for who would get to do it.
Needless to say, I won.
Imagine Daniel-san's special crane move – the one that finshes off that bruiser prick at the end of Karate Kid (but HAPPENING TO YOUR MIND) – and you've got the gist of what I mean right there. No contest.
You've taken the thing – there's no going back now…
Share on Facebook