YOU DO YOUR JOB PENCIL-NECK, AND I'LL DO MINE!
He was a tough, embittered Disembodied Ex-Copbot 15735 on the edge, waging a lonely war against a sea of scum and internet indifference…they were a plucky odd-couple of podcasting upstarts with a holster-full of half-baked opinions and a healthy disrespect fro doing things by the book. Add in cute little ginger orphan, a basketball playing dog, Iranian terrorists, time-travel, a hooker with a heart of gold, a show-stopping musical number, nazis, aliens and a sinking ocean liner and you have the MOVIE (comics podcast) OF THE YEAR (week)!
<SCENE 1> Sponsorship admizzle, a rambling account of back issue bin snooping at Krypton Comics (featuring Suicide Squad, Mr X and Lloyd Llewellyn), VHS Rental shops from the eighties and finally an ACTUAL demonic summoning that leads us into…
<SCENE 2> The Reviewniverse! Covering Black Science, Saviors, Miracleman 2, Midas Flesh, Saga, Guardians Of the Galaxy, All New X-Men, Wolverine & The X-Men, Revelutionary War: Knights of Pendragon, George Romero's Dinner Dance of The Dead
<SCENE 3> Finally it's new segment…Discussion Point! The twosome take on real world references in comic book worlds, and this scintillating debate takes in Dazzler's pop career, Marvel Vs DC, The twin Towers, Britney Spears, Zenith, Cloud 9, Robot Archie, Spacehorse & The Teen Riders and more. INTENSE!
It's the movie event of the Summer! It's McConaughey back at his hunky best! It's about time you were afraid to go back in the water! IT'S WALL ST…ON ACID!!!
It's….SILENCE!
Contact us:
[email protected]
@silencepod
@frasergeesin
@thebeastmustdie
This edition of SILENCE! is proudly sponsored by the greatest comics shop on the planet, DAVE'S COMICS of Brighton.
It's also sponsored the greatest comics shop on the planet GOSH! Comics of London.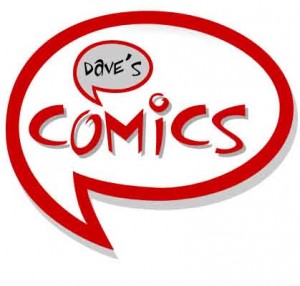 Spring Breakers, dir. Michael Bay, 2013
You might think that it would be impossible for Bay to top his Transformers trilogy, that those merciless tributes to the twin glories of steel and flesh represented the purest distillation of his art.  On the other hand, you might not think that he could get any lower than that seemingly never-ending explosion in a cliché factory.
Whichever side of the divide you found yourself on, Spring Breakers renders your opinion obsolete.  This movie is Fear and Loathing to the Transformers trilogy's hyper-modern war movie (with Florida standing in for Las Vegas just as Vietnam blurs into Iraq). It's the Saints Row to The Dark of the Moon's Call of Duty.  The adventures of Optimus Prime and co might have fleetingly simulated what the disorienting frenzy of 21st Century warfare would look like if it was fought on American soil, but Spring Breakers is the real deal – the story of four girls fighting the war at home with nothing but day-glo bikinis and raw fantasy. [1]
Oh, yeah, and did I mention guns?
Because – *SPOILERS* – guns are important too.
Sign up for Project Bayhem after the cut! Warning — contains stealth reviews of GI Joe Retaliation and The Host!