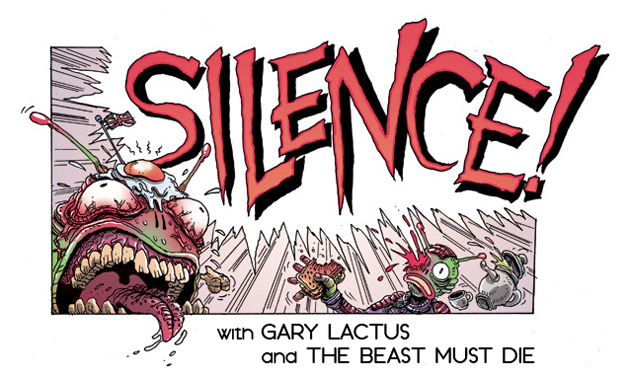 WE'VE COME ON HOLIDAY BY MISTAKE!
Oh the woes of poor technology! Believe me  Disembodied Narratorbot X-15735  knows about such woes – it was raised by two very low grade Disembodied Narratorbot X-class servitors…how Disembodied Narratorbot X-15735 had to struggle, to educate itself, to appreciate the brutalist poetry of a RAM upgrade, the terrifying beauty of a virus as it eats through a hard drive….
But what, in the name of Wogan does that have to do with SILENCE! I hear you bellow!?? Well, very little other than that the two meatsacks we laughingly call 'presenters' struggle so mightily with the techneptitude of low grade broadband that this episode is akin to a Burroughs/Gysin cut up…this frankenstein's podcast has been stitched together with love, tears and occasional hate-vision, to slouch towards YOU the gentle listener and beg for just a little milky kindness…Gary Lactus & The Beast Must Die present SILENCE! 66.
Will you be king dear listener? you better had or Disembodied Narratorbot X-15735 will flay your social media account profiles to within an inch of their half-lives…
<ITEM> Sponsorship? There's always room for the soft nuzzling of sponsorship!
<ITEM> No news is good news right? Lactenberg & Beastman continue their stay in rehab, but the void is filled by the brand new agony aunt segment 'Dear Susan'!
<ITEM> It's the bastard son of Reveiwniverse – Reviewniverse Twoniverse as once gain the plucky pairsome find themselves blasted to opposite corners of the 4-colour dimension, taking in the sights and smells of Astro City, The Movement, Age of Ultron, Empowered, 2000AD, Dial H, Daredevil: Dark Knights, Mister X, BPRD Vampire, KIck Ass 3, Aquaman, Superior Spiderman, Red She-Hulk, East of WestAvengers: Arena, Earth 2 and more!
Now doesn't that just make you want to get down on your knees and pray-a-yay??
SILENCE! is proudly sponsored by the two greatest comics shops on the planet, DAVE'S COMICS of Brighton and GOSH COMICS of London.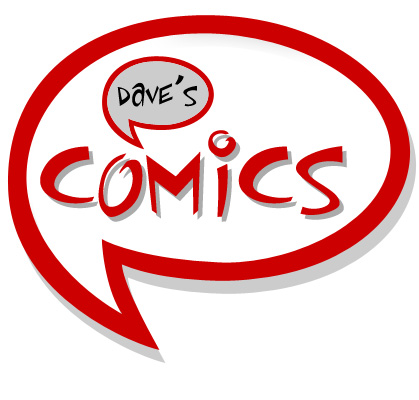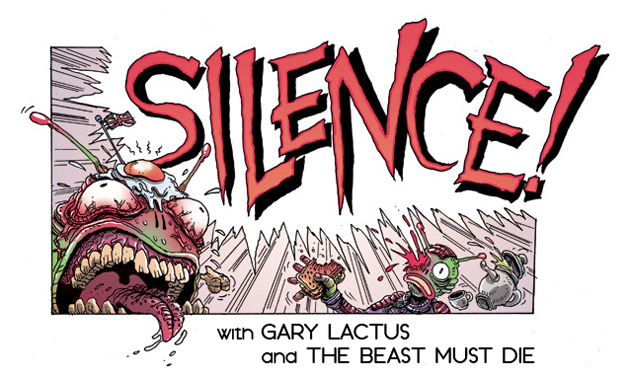 I SAW MY BABY, SHE WAS TURNING BLUE
A SILENCE RIFT! SILENCE SCHISM! CRISIS ON INFINITE SILENCES! SECRET SILENCE WARS! THE SUMMER CROSSOVER EVENT THAT WILL LEAVE NOTHING THE SAME FOREVER CHANGED EXCITEMENT FOR ALL TIME…
Disembodied Narratorbot X-15735 is sad to announce that this edition of SILENCE! comes broadcast from separate sides of the  quadraverse, as Gary Lactus and the Beast Must Die present The Silence Of Two Worlds…(in honour off this ridiculous non-event Disembodied Narratorbot X-15735  will split into two also, become beautiful binary star blazing in the infinite dataverse)
Disembodied Narratorbot X-15735  v.1 here am very happy to present: <ITEM> Gary Lactus, broadcasting from Mars, fires first, spraying the comicsphere with his sticky opinions and muscular baritone. A Welsh choir somewhere is missing an Angel, but the internet gained another blowhard…
<ITEM> Pushing his size 12 brogues into the Reviewniverse, he takes on Jupiter's Legacy #1, New Avengers #5, Avengers #10, Uncanny Avengers #7, Fury #11, Avengers Arena #8, Young Avengers #4, FF #6, Fantastic Four #7, Uncanny X-Men #5,Guardians of the Galaxy #2, Wolverine and the X-Men #28, The Flash #19, East of West #1+2, Mind MGMT #10, Superman #19, Batman Inc #10, 2000AD #1829...Sweet Krypton that's one bulging sack of comics. Disembodied Narratorbot X-15735 hope that his spacegod brain has not been permanently corroded…
And then…
Disembodied Narratorbot X-15735 v.2 is very sad to present: <ITEM> The Beast Must Die goes solo also, presenting the podcast version of a triple disc concept album about the English Civil War, played on banjos, synth and kitchen equipment …unlistenable rubbish!
<ITEM> Thank you listener jingles – booty bass and barbershop quartets? YES.
<ITEM> The hirsute one hop, skips and jumps straight into the pulsing warm embrace of the Reviewniverse II spouting opininon-forms on Young Avengers, Jupiter's Legacy, Fury Max, Avengers Arena, Rachel Rising, BPRD: Vampire, Batman IncHaunted Horror, Wolverine & the X-Men, FF, East of West and Katana.
Now Disembodied Narratorbot X-15735  v.1 & v.2 come together to wish the listenerds well, and to reassure that this is not Yoko Ono time, no fear, no sir…this not Abbey Road time…Silence will resume normal service (ie embarrassingly amateur) next week. But for now…'enjoy' as best you can.
SILENCE! is proudly sponsored by the two greatest comics shops on the planet, DAVE'S COMICS of Brighton and GOSH COMICS of London.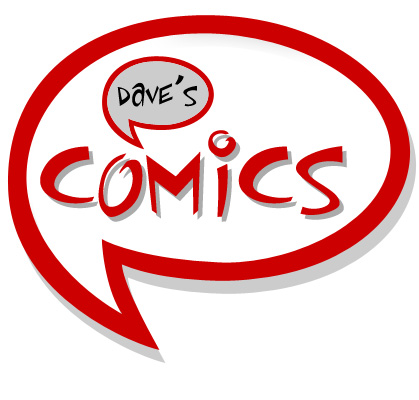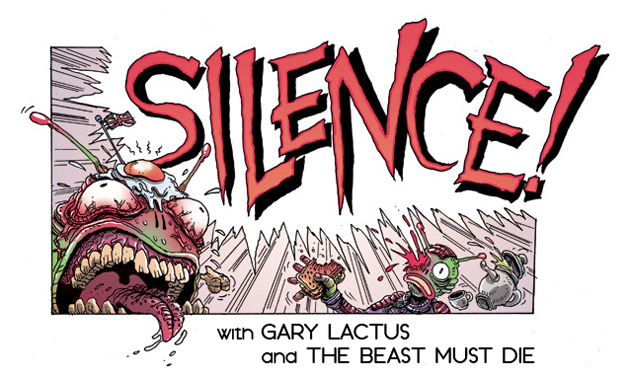 HELLO? IS ANYBODY HOME? WELL YOU DON'T KNOW ME, BUT I KNOW YOU.
Please Disembodied Narratorbot X-15735 don't hurt 'em! Sorry fleshy ones I cannot promise this. Let's just say that for the duration of this blurb I promise not to burn out your retinas or strip-mine your DNA. 'Kay? Kay.
So everyone put down your pens/phones/rail guns and point your ears towards the internet, and listen to those animal men Gary Lactus and The Beast Must Die,  as we circle the drain that is…SILENCE!
<ITEM> The SILENCE! News has some VERY SERIOUS matters of which you need to pay attention – the future of SILENCE! depends on it. With those greasy capitalist hams Gary Lactenberg & Danny Beastman.
<ITEM> Full fathom five, as we plunge neck, teeth and hips first into the Reviewniverse as the pair tackle Timewarp, East of West, Age of Ultron, BPRD: Vampire, Batman Inc, FF, Wolverine & The X-Men, Uncanny Avengers, Young Avengers, Fury, Guardians Of The Galaxy, Hawkman, Crossed: Badlands, Fatale and Mr X. With added digressions over the M-Word, VHS Rental shops and Lucio Fulci.
<ITEM> Well isn't that a treat fleshy ones? Aren't you glad you stopped looking at pornography to read this? (Personally Disembodied Narratorbot X-15735 finds the sight of meatsacks bashing against each other immensely settling. The sensual curve of a sine wave is far more erotic. Or a ZX-Spectrum in suspenders.
click to download SILENCE!#56 .
SILENCE! is proudly sponsored by the two greatest comics shops on the planet, DAVE'S COMICS of Brighton and GOSH COMICS of London.