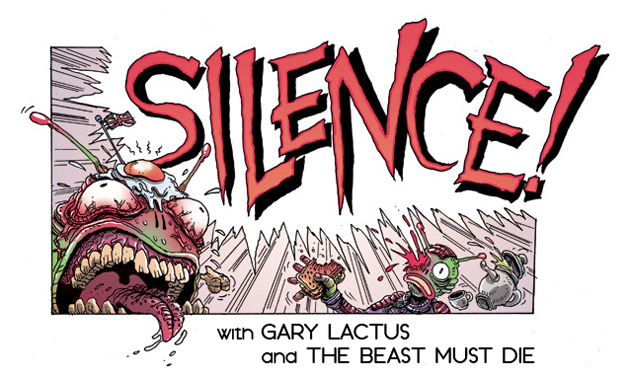 I SAID RIP IT UP AND START AGAIN
Hellohellohello and a merry festive jingle bell to all the fleshy ones, from Disembodied Narratorbot X-15735! It's that time of year when I like to upgrade my log fire app, hang the nano-tinsel on the synthi-tree 3000 and raise a luke warm glass of cyber-nog to all of you as we ring in the season with this festive XXXMAZZ-tacular edition of the only podcast that knows whether you've been naughty or nice but simply doesn't care…it's SILENCE! [HO HO HO etc]
<ITEM> There's a very busy pre-end of the world edition of the SILENCE News, with live reports from the ongoing Mozzer/Moore Magickal War and the hot breaking story Avengers Vs X-Mas…hold onto your hats please. thank you.
<ITEM> Special variety yuletide theme continues with musical interlude recounting time that Gary and The Beast hung out with Iggy & The Stooges. Of course.
<ITEM> Grab my hand, Snowman-style and we will walk air-wards into the Reviewniverse. And in doing so will hear merryfestive tales of…Change, Walking Dead, Justice League, Jennifer Blood, Batman, Winter Soldier, Popeye, Caligula, Battlefields, Saucer Country, Iron Gland, Fantastic Four, Minute Men and the Christmas miracle that is Prison Pit.
So why don't you throw Grandma on the fire, spark up the ol' pipe, shovel sweets down your gullets like seagulls swallowing fish heads and check your ears into the comics podcast of the 1977 Morecambe and Wise Christmas special…SILENCE!!
Disembodied Narratorbot X-15735 wishes you all a very glitch-free Christmas and an ugraded New Year.
SILENCE! is proudly sponsored by the two greatest comics shops on the planet, DAVE'S COMICS of Brighton and GOSH COMICS of London.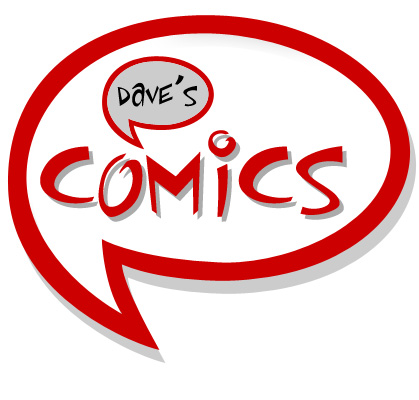 BACK ONCE AGAIN WITH THE RENEGADE MASTER
D4 DAMAGER POWER TO THE PEOPLE
BACK ONCE AGAIN WITH THE RENEGADE MASTER
D4 DAMAGER WITH THE ILL BEHAVIOUR
WITH THE ILL BEHAVIOUR
WITH THE ILL BEHAVIOUR
WITH THE ILL BEHAVIOUR
WITH THE ILL BEHAVIOUR
And they're back. The internet's favourite fancy boys are back from Lactus' cosmic stag do, with at least an hour and a half of girdle-shattering comic chatter to shake the very firmament! So there! After the usual smart-alecky back and forth, the pericombombulating pair rip through the Silence! News like a couple of Tyrannosaurs on their way home to tea.
And then!
COOOOOOOOOOOMMMMMMIIIIIIICCCCCCSSSSS!!!!!
So let's get down to brass tacks. They talk about the following things in a highly animated fashion:
China Mieville's (wait, the guy who wrote Moby Dick?) Dial H, Cindy & Biscuit no.2, David Lapham's Dan the Unharmable from Avatar, Earth 2, Shiny Hake's Bulletproof Coffin cut-up issue, Daredevil, FF, Andi Watson's delightful Skeleton Key, GI Combat, Ennis' Fury, Action Comics, Roger Langridge's Popeye, Hulk Smash Avengers, and there's a brief mention of Essential Black Panther (with more to come). But the best bit is when Lactus is forced, like a squirming bug under a magnifying glass, to wade through all the crossover filth he's been luxuriating in in Crossover Classix with Gary Lactus. Covered are AVX, Wolverine and the X-Men, Spidey/Punny/Daredy's Omega Dinner, and of course Owlfight in Gotham.
Then, in a special notcomics section those lovable rogues take some time to discuss their recent adventure to Portmeirion (setting of the Prisoner).
So grab your big boy pants, pull your ears out reaaaal far and chow down on this gourmet edition of SILENCE! Hoo HAH!