WHAT WHAT, MY POP ROCKS!
Gary Lactus hosts an epic mash up lash up* starring hard boiled gritty pre-Giuliani New York cop just two weeks away from retirement, Johnathan Dick and a hypnotic robotic Spare 5 who returns like the monster from an ever diminishing horror franchise! Better than that though is the explosive entrance of crime fighting duo The Beast Must Die and Mini-Beast, ready to deliver a 200+ megaton purple nurple right on the left boob of the London Underworld! Wanna know what we talk about? There was loads and load and plenty of it not comics. Here's a list of words!
2000AD Titan Editions, akira, Animal Man, Beneath, Blair Witch, Cry of the Werewolf, Curse Words, Dennis Potter, Doom Patrol, Found Footage, Found Footage Films, Gabriel Hardman, Gi Joe Vs Transformers: The Movie, Hitman, horror, Invisible Republic, Johnathan Dick, Judge Dredd Deviation, Junji Ito, Justice League Trailer, Kong: Skull Island, Larry Cohen, Larry Fessenden, Lone Wolf and Cub, Manga no Manben, Mini Beast, Naoki Urasawa, Nemesis, Not Quite Hollywood, Roger Corman, Romaction, Romance of a different name, Sandman: Overture, Scratched Live!, Silence! Because the Film's Started, Slaine Choose Your Own Adventure Comics, Stray Bullets, TBMD, The Beast Must Die, The Belfry, The Origin of Spare 5, walking dead

FEAR THE NIGHT!
*made you look!

@silencepod
@frasergeesin
@thebeastmustdie
@bobsymindless
@theQuietusFilm
@kellykanayama
[email protected]
You can support us using
Patreon
if you like.
This edition of SILENCE! is proudly sponsored by the greatest comics shop on the planet, DAVE'S COMICS of Brighton. It's also sponsored the greatest comics shop on the planet GOSH! Comics of London.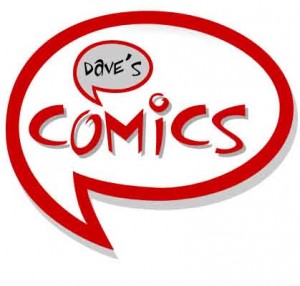 RECEIVING TRANSMISSION – "A LITTLE MORE POWER OVER THAT MEMORY…"
Sorry, what's that? You were waiting for the second part of my Tygers and Lambs series? Well hey, thanks for checking in mum, glad you still read the site –  that post should go up over the weekend! [1]
The rest of you are probably looking for more SILENCE! or more League of Extraordinary Gentlemen annocommentations or something [2], and who can blame you, but you'll have to wait a while for all of that because right now we're doing Dirty Thoughts From Other People's Comments Section!
WITHOUT WARNING!
Okay, so over on The Comics Journal's website, Sean Rogers wrote a review of Grant Morrison and Frank Quitely's Flex Mentallo that posited the aforementioned comic as a prime example of the "strenuous vapidity" of Morrison's writing.  I think it's safe enough to say that most of Team Mindless [3] are pretty into Flex Mentallo – the manifesto like "Candyfloss horizons" posts that graced the site during its early days are definitely written in the key of Flex Mentallo, with its "candy-striped skies" [4] – and I wrote about the book again when the freshly recoloured "deluxe" edition was released in April of this year.  As such, bearing in mind that FEELINGS ABOUT COMICS ARE THE ONLY TRUE FEELINGS [5], I decided to have a go at taking Sean's review apart.
Sean seems to think that Flex Mentallo is a guide to better living through superheroes, whereas I think it's more like a Dennis Potter drama in two-dimensions [6], a strange story in which a grown man cracks and finds himself trying to make sense out of everything with reference to a lifetime's worth of ruddy superhero comics.
My comment is up on The Comics Journal site if you want to check it out and see what you think.
Or Flex Mentallo: A Moonrock Murder Mystery!!!!
Okay, as you [may or may not] know, Flex Mentallo is a very good comic by Grant Morrison and Frank Quitely, a four issue Dennis Potter style drama in which a young man who [may or may not] have taken an overdose of paracetamol looks back at this life through the lens of superhero comics.
As you [may or may not] know, Flex Mentallo hadn't been reprinted until now because of various preposterous legal issues.
Now it's finally been reprinted in a very handsome hardcover package, you [may or may not] be aware that it's been the victim of a strange recolouring job, the sort of recolouring that transforms Flex Mentallo's greatest foe The Mentallium Man from a Jolly Rancher nightmare…
…into the grayest daydream you never had:
Now, I'll throw a couple of kind words in the direction new colourist Peter Doherty in a minute, but it has to be said that anyone who thinks that a character called the Mentallium Man, who is an exaggerated parody of an old-fashioned comic book villain, needs to look all clean and boring like that is just plain wrong.
Actually, thinking about it, I'd go so far as to say that anyone who prefers this new incarnation of the character needs blasted with all five types of Flex's own Kryptonite-derivative "Mentallium" at once:
Sadly we never find out what the fifth type of Mentalium, "Lamb and Turkey", does to The Hero of the Beach, but I think we can take a guess and that our guesses will all be equally delicious.