WRAP MY TONGUE ROUND A BUMBLEBEE MOUTH
…strange news from a distant star incoming… beaming live transmissions from the satellite heart… set..set the controls for… the blackstar … we are one nation, a nation of millions, one nation under a groove…  it takes…millions… of nations… this is major… can you hear me… can you hear me…?
<ITEM> What? Who? Why? HOW?
It's only a right rowdy ruddy great episode of SILENCE!
<ITEM> But hark? Where is the Space God? While Gary Lactus scrubs his helmet and prepares for his one-man war on comedy, The Beast Must Die is joined by Lord Nuneaton Savage for a special edition of SILENCE! Expect ramblings from beyond the stars…
<ITEM> Some sponsorship, including news on the great Comics & Book Exchange in Notting Hill. Savage also talks up his musical shanigans with the mighty meaty Teeth Of The Sea. The Beast Must Die Also Talks About Cerebus Again.
<ITEM> Sound the harmoniums and set the synths to stun as we enter The Reviewniverse with a swing in our step and a jaunt in our hearts. But wait! What's this? The RETROVIEWNIVERSE??? Hold tight as we explore the highways and byways of longform comics rambling… taking in a whole damn bunch of stuff including, but not limited to Madballs, Transformers Vs GI Joe, Miami Vice Remix, toyetic indies comics in general, Ben Marra, Gi joe, Battle Action Force, Film /Comic Adaptations, Tim Burton's Batman, Peter Milligan, The Programme, The E, aters, Shade The Changing Man, The Extremist, Bix Barton: Master Of The Rum & Uncanny, mike Baron's The Butcher, and believe me when I say a whole lot more…Oh and The Beast Must Die Also Talks About Cerebus Again.
<ITEM> A special guest appearance from Dave & Emily and then it's off, out and up. It's an hour plus of stream of consciousness comics chat just the way you ordered it. So get stuck in.
click to download SILENCE!#185
@silencepod
@frasergeesin
@thebeastmustdie
@bobsymindless
You can support us using Patreon if you like.
This edition of SILENCE! is proudly sponsored by the greatest comics shop on the planet, DAVE'S COMICS of Brighton. It's also sponsored the greatest comics shop on the planet GOSH! Comics of London.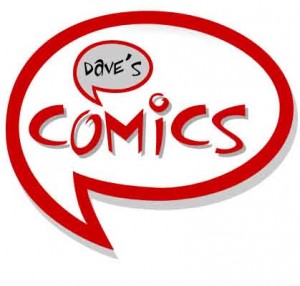 What? What's all this?
Why it's only The Beast Must Die and Mindless-affiliate Lord Nuneaton Savage discussing the recent film that some of you may have heard of. This was straight from the advance screening, and the boys retreated to the pub to try and recombobulate… It's 40 mins of unbridled chat about Batman Vs Superman: Dawn Of Justice. There are a few minor spoilers for those who care. Welcome…to SILENCE! EXTRA
As Lord Nuneaton himself put it
"We sound like victims of head trauma"

And who could ask for more than that?
Also, when you're done listening, if you haven't already get yer self over to The Quietus to read Savage's official review of the film (in his human identity of Mat Colegate)
click to download SILENCE!#182.5