WHEN THE FIREWORKS HIT YOU IN MOGADISHU, ON A BEAUTIFUL SATURDAY NIGHT
It's the SILENCE! THOUGHT BUBBLE 2014 SPECTACULASM! And you're all invited. You're welcome. Plus ones only and ladies in free. Drinks are half price until 9, and you get a free punch in the crackers on the way out.
So join Gary Lactus & The Beast Must Die as they lead you on a gentle waltz across the dancefloor of podcastery, before trying to have their way with you in the rose garden. It's 2+ hours of unbridled hubrisity from the Little and Large of podcasting.
<ITEM> It's a recording of SILENCE! LIVE from Thought Bubble 2014, with special guests Anal Al Ewing, Sexy Si Spurrier and King Kon Kieron Gillen...plus..could it be? Surely not? Is that Alan Mo…shhhhhh. Also features the Quizzlertron, Telepathy, Blind Date and Magnum PI.
<ITEM> Then it's time for a post con debrief, as the boyce recount their highlights, lowlights and no-lights. They also talk about their con-haul, so we get Giant Days from John Allison, Thunderbunny, Mindstain comics' Wanker's Tan and Grunt 8790, Cindy & Biscuit, Sklent, The Cleaner, Killjoy from Robert Brown, Hitsville UK, Oliver East's The Homesick Truamts Cumbrian Yarn, Naminfg Monsters by Hannah Eaton, Andy Pearson's Celph, Haywire, Eclipso, Norm Breyfogle, Alan Grant, Instant Piano and a whole lot more
<ITEM> Gary Races through the rest, but frankly I can't be bothered to list them. You can bet there's some comics in there though, boy howdy!
Now. Sing me to sleep. Sing me to sleep, I'm tired and I want to go to bed…
Click to download SILENCE!#122
Contact us:
[email protected]
@silencepod
@frasergeesin
@thebeastmustdie
@bobsymindless
This edition of SILENCE! is proudly sponsored by the greatest comics shop on the planet, DAVE'S COMICS of Brighton.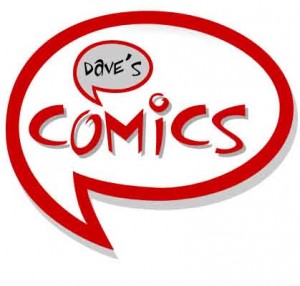 We found some photos on our phone and can't remember taking most of them
The Beast Must Die: So frazzled, bedraggled and maybe even bedazzled we all arrived safely back from this year's Thought Bubble 2012 comics festival in Leeds, which once again proved itself to be a thoroughly enjoyable experience for everyone. It gets the tone just right – an even balance between mainstream and fringe, with the small press rubbing shoulders with industry pros. Girls, boys, seasoned fans, neophytes, kids, pensioners, cosplayers and the just plain weird, the TB crowd is diverse, good natured and one of the best aspects of the whole affair.
Attending something like Thought Bubble also reminds you first and foremost why you love the artform, a welcome shot of 4-colour adrenaline to enliven even the most message board weary fan.
The Mindless Ones were there in pretty full effect, with Andrew Hickey, Gary Lactus and myself  joined by Legendary Weapons Bobsy & Illogical Volume, as well as Mindless Cadet, Mister Attack and the living juggernaut that is Plok. We were positioned on the right hand side of the newly christened New Dock Hall. Andrew was selling his arsenal of wonderful music and comics books, as well as a new volume of his short stories. Lactus had the collected full colour beauty of The Amusing Bros and Andrew & Steven in Knights Of The Realm, and I was touting Cindy & Biscuit, including the brand new 56 page issue no.3. Mr Attack had his comic Everyone's Felt Like This Once for sale, and Bobsy brought along a free comic featuring both the current PM and Lord Horror no less. Together we formed like Bruticus and set about ensnaring the public.
On a personal level I don't think I could have had a better time of it. The reception that Cindy & Biscuit received was heartening, and I sold almost everything I took with me. What was especially gratifying was the breadth of customers I had – I sold a lot to kids this year, which was ace. It's great to think of them reading mys stuff at home, and I just hope they were all appropriately thrilled, amused or spooked by Cindy & Biscuit. Lots of nice people said lots of nice things about it too, from comics pro's to fans who bought earlier issues the previous year. All in all I was pretty damn chuffed.
It was great chatting to friend of SILENCE!, Al Ewing, whose gift to us was surely the best comic con exclusive that has ever been. He and his lovely friends were all most accommodating to our frazzled selves in the hotel bar on Sunday evening. It was as nice to see Kieron Gillen as ever, and I enjoyed talking to ace 2000AD scribe Rob Williams about Low Life. I was too nervous to speak to John Wagner, and certainly too nervous to ask him to say 'I AM THE LAW' in his stentorian Hibernian brogue. We happened to be on the table next to British comics catalyst  Paul Gravett, along with comics artist and scholar John Miers and his lovely partner Megan, who co-runs the Comica Festival with Paul. Paul was his usual enthusiastic self, and did the circuits with his usual charm and aplomb. John and Megan were also  excellent company, and truly sympathetic hangover buddies on Sunday. John's comics are here and info about Comica is here.
Add to that the thrills of our ongoing experiment in listener alienation with our SILENCE! Thought Bubble special, the epic drinkery at the post TB Saturday night bash at the Leeds Corn Exchange, and you have a pretty full weekend. As I stated earlier, the atmosphere at Thought Bubble is open, friendly and enthusiastic. I can't rate it high enough, and will certainly back next year.
But really, I hear you pretty much scream, FOR THE LOVE OF AQUAMAN, WHAT ABOUT THE COMICS???????!