THIS SKILLED TRADE LIKE A TAILOR-MADE SUEDE, HIT THE STUDIO AND I'M PAID
Is there anybody there…?
If you're there, speak now. Or…let us know you can hear us.
Just a sound. Any sound. To let us know.
There are loved ones here who want to speak to you…
THERE! DID YOU HEAR THAT?
Words! Words, coming through the ether…forming…what is it that you are trying to tell us..? Wait. I don't understand…Item? Are yo trying to say item..?
<ITEM> Welcome to the latest, greatest, invite you out on a datest, edition of SILENCE!!! The internet's first and only podcast with your spooky old pals, Gary Lactus and The Beast Must Die.
<ITEM> Admin, sponsorship and the whole nine yards. Nine yards of what? QUALITY!
<ITEM> She heavy duty Sadmin, with the passing of two comics titans Norm Breyfogle and Carlos Ezquerra
<ITEM> The gang are still lost in time, so who knows what happens when. Know this: they definitely enter the Reviewniverse and talk about the Immortal Hulk, Tank Girl All Stars, Michael Kupperman's All The Answers, Give Me Liberty, The Scream & Misty Halloween Special, the Justice League film and probably some more
<ITEM> Just time to talk about the brilliant Halloween edition of Inside No.9, then it's all bad to the morgue for a quick Monster Mash.
@silencepod
@bobsymindless
@frasergeesin
@thebeastmustdie
You can support us using
Patreon
if you like.
This edition of SILENCE! is proudly sponsored by the greatest comics shop on the planet, DAVE'S COMICS of Brighton. It's also sponsored the greatest comics shop on the planet GOSH! Comics of London.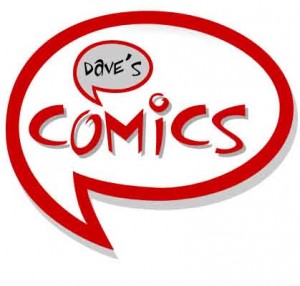 Just time for one last bite of the week-old bread before the supermarket chucks it in the dumpster, from where it will be cycled on to assorted tramps, birds and City sandwich-bar proprietors.