THE MASTER HEALED MY WOUNDS… AND SHOWERED ME WITH FOOD
DID YOU KNOW there's a word in German for the weight gained whilst overeating because of emotional distress? Amazing!
DID YOU KNOW there's a German word for the witty come backs you think of later? Yeah, it's true!
DID YOU KNOW the Germans have a word to describe the a longing for far off places? Our German cousins, eh?
DID YOU KNOW that in Germany they have a word for the conversations English speakers have about how Germans have words that describe really specific things?
DID YOU KNOW sharks can smell London from space?
<ITEM> It's SILENCE! #225 with Gary Lactus, The Beast Must Die and special robot guest Spare 5.
<ITEM> We pay tribute to artist Edmund Bagwell.
<ITEM> Lots of film and TV chat including Alien Colon Covenant, the Blair Witch remake, The Void, Iron Fist, and there's some Highlander and Judge Dredd fantasy elevator pitches.
<ITEM> we are hanging out on the new SILENCE! Facebook group
<ITEM> We enter the Reviewniverse where we find Bug The Adventures of Forager, Doom Patrol, Rocket, World War Tank Girl, Shade The Changing Girl, and John Smith's Tyranny Rex text piece from the 2000AD Annual 1991

@silencepod
@frasergeesin
@thebeastmustdie
@bobsymindless
@theQuietusFilm
@kellykanayama
[email protected]
You can support us using
Patreon
if you like.
This edition of SILENCE! is proudly sponsored by the greatest comics shop on the planet, DAVE'S COMICS of Brighton. It's also sponsored the greatest comics shop on the planet GOSH! Comics of London.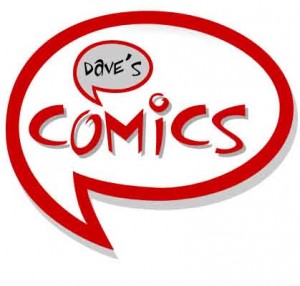 Edmund Bagwell
SILENCE! on Facebook
SILENCE! LIVE!
Reviewniverse
Bug The Adventures of Forager, Doom Patrol, Rocket, World War Tank Girl, Shade The Changing Girl, John Smith's Tyranny Rex piece from 2000AD annual 1991