NOBODY TELLS ME WHAT TO DO, NO NOT ME
Well, this was a lot of fun. On May 11th 2017, Gary Lactus, The Beast Must Die and Lord Nuneaton Savage sat atop the Bishop's Finger with a the finest fellows a bunch of pod bods could ever hope for.
Small Press was the theme of the evening but first we started off with Tam Laniado leading a tribute to the recently rest-in-peaced Leo Baxendale.
Proceedings proceeded with some rambling chat which covered such small press obscurities as Bum Child by Tim Leopard, OHM by an odd chap that John Bishop met at a convention many years ago, Fast Fiction, Meow by Cyriak and L.I.F.E. Brigade by the delusional genius C. A. Stormon. There was also talk of Viz and the indestructible Teenage Mutant Ninja Turtles
After a pleasant refill we decided it would be sensible to talk to the creators present. This meant John Riordan going on about Hitsville UK, Douglas Noble waffling on about Strip For Me and Gareth Hopkins guffing about Intercorstal. Luckily there's some top top chat about daytime TV wine experts to liven things up.
After a lovely singalong we turned off the recording devices and indulged in social activities which shall go unrecorded and spoken of in hushed tones as the years passed thus turning all present for this wonderful evening into legends.
LEARN MORE!
John Riordan
Nick Bryan
Steve Lacey
Anton and Amy
Gareth Hopkins
Douglas Noble
Two Headed Thingies
Who would be your
DREAM DATE?
The book, Dream Date by Fraser Geesin and Tim Leopard will be out on the 9th of December from Running Water Press. To pre-order copies for the knock-down price of £3 (rrp £4.99), send an Email stating your name and how many copies you want to:
Who would be your
DREAM DATE?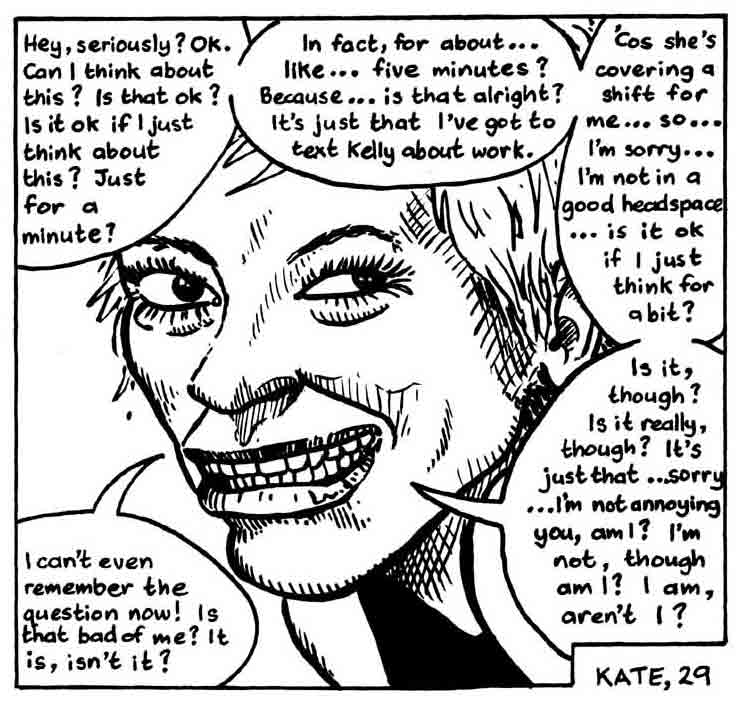 The book, Dream Date by Fraser Geesin and Tim Leopard will be out on the 9th of December from Running Water Press.  To pre-order copies for the knock-down price of £3 (rrp £4.99), send an Email stating your name and how many copies you want to: