For the transcript click here
Here's a recording of a Grant Morrison interview concerning mainly his new book Supergods.  Bobsy did the interview with small interjections from Gary Lactus.  Here's the nice picture on the back of the book:
Lovely
Thanks to Grant and the folk at Jonathan Cape for their help in setting up this interview.  Apologies for sound quality.
EXPECT:
Inadequate speakerphone with buzzing!
Intrusive street noise!
Phone line breaking up!

Phone and recording device falling over!
We need to do a transcript which will appear here soon but we thought you might want to hear the whole thing.
Click to download
[audio:https://mindlessones.com/wp-content/uploads/2011/06/Grant-Morrison-Interview.mp3]
If you're new here you might want to have a look around. We have lots more thoughts on Morrison's work.
Amy Poodle on the Invisibles for The Comics Journal
Illogical Volume on the Filth
Batman annocommentations (probably quite different from anything you've read elsewhere)
Seaguy annocommentations
Amy Poodle on All Star Superman
And that's just the tip of a very big iceberg.
Who would be your
DREAM DATE?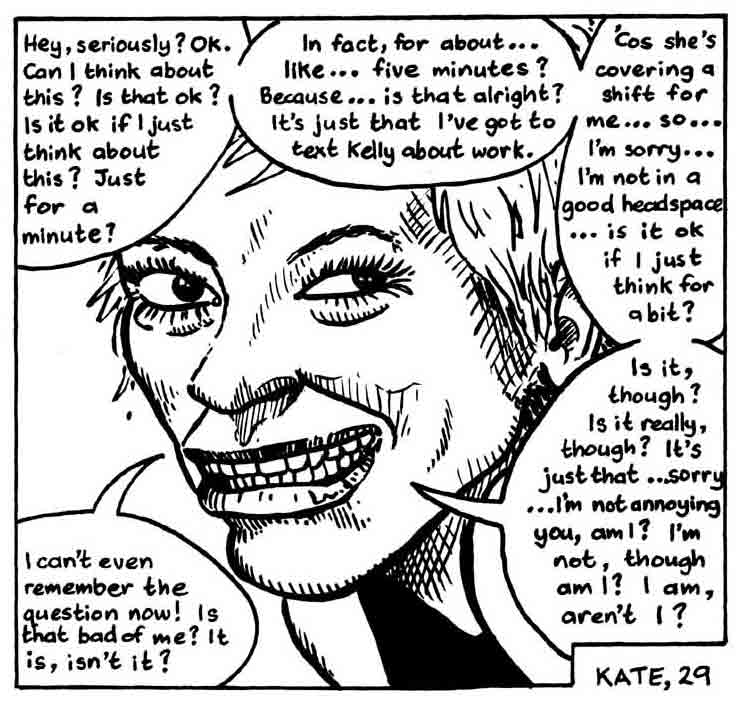 The book, Dream Date by Fraser Geesin and Tim Leopard will be out on the 9th of December from Running Water Press.  To pre-order copies for the knock-down price of £3 (rrp £4.99), send an Email stating your name and how many copies you want to: