THERE'S A BOX FULL OF SHOWER-GELS, I'VE LEFT AROUND THE WORLD
It's SILENCE!, there's no need to be afraid
At SILENCE!, we let in light and we banish shade
And in our world of plenty we can spread a smile of joy
Throw your arms around the world at SILENCE!
But say a prayer, pray for the other ones
At SILENCE! it's hard, but when you're having fun
There's a world outside your window
And it's a world of dread and fear
Where the only water flowing
Is the bitter sting of tears
And the Christmas bells that ring there are the clanging chimes of doom
Well tonight thank God it's them instead of you
And there won't be snow in Africa this SILENCE!
The greatest gift they'll get this year is life
Where nothing ever grows
No rain nor rivers flow
Do they know it's SILENCE! at all?
Here's to you
Raise a glass for everyone
Here's to them
Underneath that burning sun
Do they know it's SILENCE! at all?
Eat the world
Eat the world
Eat! the world
Let them know it's SILENCE! again
Eat! the world
Let them know it's SILENCE! again
Eat! the world
Let them know it's SILENCE! again
Eat! the world
Let them know it's SILENCE! again
Eat! the world
Let them know it's SILENCE! again
<ITEM> INSERT FESTIVE! It's the SILENCE! XMAS DING-DONG CRACKErJACK SPECTACULAR! AND YOU'RE ALL INVITED! Lock the door…they're in now.
<ITEM> Well we're all feeling very festive indeed aren't we? Yes we are. Whether you celebrate Christmas or not there can be no uncertainty that the geese are gaining weight. So put a Yule log on the radiator and cosy up for 2+ hours of comics-adjacent chat with your pals The Beast Must Die and Gary Lactus!
<ITEM> Inside this overstuffed figgy pudding of an episode you're going to find the following: The Christmas Chronicles, The Immortal Hulk, Enjoyable Conversations in Glasgow bu David Kerr, Hard Boiled, Safari Honeymoon, 2000AD prog 2111, Best of lists, My Two Dads 600, Bat-Thing, Driving Britain, Secret Cosmic Heroes of Infinite Crisis…of the Gods, Doomsday Cock and a whole lot more
<ITEM> Who is…what is…The House of Ideas??
@silencepod
@bobsymindless
@frasergeesin
@thebeastmustdie
You can support us using
Patreon
if you like.
This edition of SILENCE! is proudly sponsored by the greatest comics shop on the planet, DAVE'S COMICS of Brighton. It's also sponsored the greatest comics shop on the planet GOSH! Comics of London.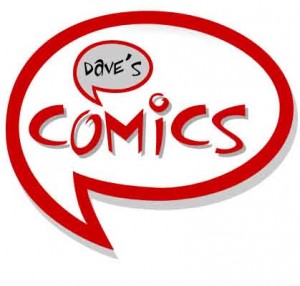 For the transcript click here
Here's a recording of a Grant Morrison interview concerning mainly his new book Supergods.  Bobsy did the interview with small interjections from Gary Lactus.  Here's the nice picture on the back of the book:
Lovely
Thanks to Grant and the folk at Jonathan Cape for their help in setting up this interview.  Apologies for sound quality.
EXPECT:
Inadequate speakerphone with buzzing!
Intrusive street noise!
Phone line breaking up!

Phone and recording device falling over!
We need to do a transcript which will appear here soon but we thought you might want to hear the whole thing.
Click to download
[audio:https://mindlessones.com/wp-content/uploads/2011/06/Grant-Morrison-Interview.mp3]
If you're new here you might want to have a look around. We have lots more thoughts on Morrison's work.
Amy Poodle on the Invisibles for The Comics Journal
Illogical Volume on the Filth
Batman annocommentations (probably quite different from anything you've read elsewhere)
Seaguy annocommentations
Amy Poodle on All Star Superman
And that's just the tip of a very big iceberg.