THE FLOOR'S AN OCEAN AND THIS WAVE IS BREAKING
This podcast was completed three days ago and do you know what held it up? Writing this bloody blurb! Please submit your blurbs for future use via email so this sort of thing need never happen again.
It looks like SILENCE!#250 ushered in a bold new age for the pod pals as they once again piece together an episode at free moments in their very busy, extremely important lives. There was chat about The Fourth Of May With You, the burgeoning Evil Of The Minibeast, Bob Mortimer and Maria Bamford's recent podcast appearances and the forthcoming shows by Fraser Geesin, Matt Banks and Dunce Tank. SILENCE! Because The Film's Started brings Avengers: Affinity Friends and Brawl in Cell Block 99.
Then from Outpost Reviewniverse we have The Prisoner, Legionnaires and Tales Designed To Thrizzle as read to Little Barry Lactus. The Free Comic Book Day offerings of James Bond, Tank Girl, Street Angel's Dog, 2000AD Re-Gene, World's Greatest Cartoonists and DC Nation. Finally, Batman, The Avengers, Eternity Girl and The One. Probably something else too but I've had it with writing this stupid blurb, time to set this pod free and watch it soar freely into the ears of our three or four listeners.
@silencepod
@bobsymindless
@frasergeesin
@thebeastmustdie
You can support us using
Patreon
if you like.
This edition of SILENCE! is proudly sponsored by the greatest comics shop on the planet, DAVE'S COMICS of Brighton. It's also sponsored the greatest comics shop on the planet GOSH! Comics of London.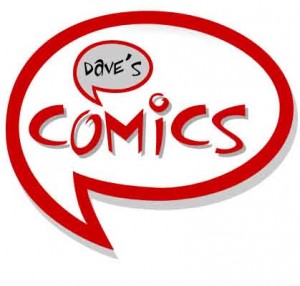 Gary Lactus and myself recently went along to the Hypercomics exhibition being held at the Pump House gallery in Battersea Park. It's part of the excellent Comica festival a truly diverse celebration of comics culture, which has been running since 2003. It featured the work of four very different comics creators: Warren Pleece, Daniel Merlin Goodbrey, Dave McKean and Adam Dant. But what exactly is 'Hypercomics'? Well, why not allow the exhibition's curator, erstwhile British comics legend, creator of the legendary Escape magazine and all round decent bloke, Paul Gravett fill us in…