BUT FOIST TRUE BELIEVERS, YA GODDA GET TREW SOILENCE #199.99 AND LEMME TELL YA IT'S A DOOZY! PIN BACK YA EAR HOLES AN' EYE FLAPS, COS THIS IS GONNA HURT!!!!
…
Ugh…*cough*…*hack*…out…get out vile spirit. Begone from this vessel with your crass huckesterism and vile self-promotion. That's simply not how we *do* things on SILENCE! Excuse me while I use this mouthwash…
<ITEM> After the hiatus…the OTHER hiatus!  Gary Lactus & The Beast Must Die are back from their Holiday Cruise and they want to talk to you! That's right, we're back and ready for a refreshing comics enema!
<ITEM> Hot buttons! There's talk of the forthcoming SILENCE! #200 LIVE SPECTACULAR, the London Graphic Novel Network's S.M.A.S.H. event, sponsorship and Thought Bubble 2016. And why not, you impetuous scamps?
<ITEM> Reviewniverse! Oh Reviewniverse how we missed your 4-colour charms. There's talk of the new Young Animal imprint with Doom Patrol and Shade The Changing Girl. Then it's the incredible City Strips Comics of Gotham, The Amazing City and The Incredible City. Then it's Batman & The Monster Men, All Star Batman, Black Hammer, Martian Manhunter: American Secrets, Suicide Squad, , The Champions, Luke Cage and more, so very much more.
<ITEM> Updates from The Galacticats and the Phantasmacats in Cat Chat
<ITEM> Now shhh. We have to get our beauty sleep and prepare for our debut into society. 7 more sleeps till SILENCE! #200!!
You can support us using
Patreon
if you like.
This edition of SILENCE! is proudly sponsored by the greatest comics shop on the planet, DAVE'S COMICS of Brighton. It's also sponsored the greatest comics shop on the planet GOSH! Comics of London.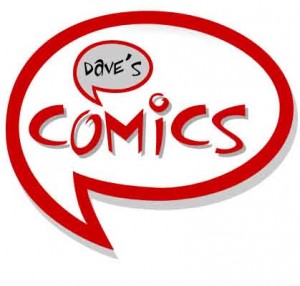 THE ENGLISH MOTORWAY SYSTEM IS BEAUTIFUL AND STRANGE