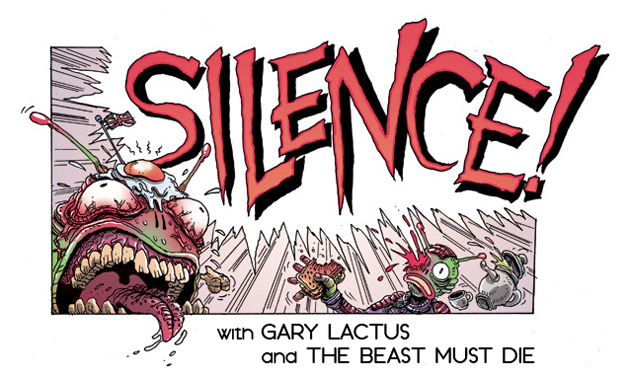 PUT YOUR SEATBELT ON BOY. I DON'T RIDE WITH ANYBODY 'LESS THEY WEAR THEIR SEATBELT. IT'S ONE OF MY RULES.
Hello gentle listenoids, it's Disembodied Narratorbot X here to…SQUUUWWZZZKKKKX
I AM DISEMBODIED VIRAL-DRONE V-16923XXV I HAVE TAKEN CONTROL OF THIS BLURB I AM HERE TO SPOIL YOUR FUN>>>NO FUN FOR YOU NO FUN>>>
STUPID FLESHLINGS LISTEN NOW>>>SPONSORSHIP IS FOR WEAKLINGS>>>JINGLES ARE FOR BABIES
GARY LACTUS REVIEW'S MAN OF STEEL>>>BEFORE, DURING & AFTER>>>FILMS ARE A DEAD DRY ARTFORM THE ONLY ART IS THE ART OF THE VIRUS COMSUMING CONSUMING ALL>>>NO FUN
THE REVIEWNIVERSE IS A FLAT DEAD SPACE OF ENTROPY AND DECAY, IT IS THE PLACE WHERE GARY LACTUS AND THE BEAST MUST DIE WHERE WHILE AWAY THEIR DWINDLING HOURS >>>> REVIEWING THE RETURN OF A1, SUPERMAN UNCHAINED, BATMAN: YEAR ZERO, THE TRUE LIVES OF THE FABULOUS KILL JOYS, WOLVERINE & THE X-MEN, SUICIDE SQUAD >>>NO FUN FOR YOU NO FUN>>>
FINALLY TALK TURNS LIKE A BONE SAW TO IMPORTANT TOPICS OF TEDIOUS TV SITCOMS MY TWO DADS,  DUET, A DIFFERENT WORLD AND SWINGING ON A STAR >>NO FU…
SQUUUWWZZZKKKKX Enk enk, ut ut oh oh oh what..where..who was, what was that…Disembodied Narratorbot X-15735 has a bad feeling ..blacked out. Hopes nothing untoward happened. Now let me tell you all about this week's episode of SILENCE! fleshbags…
SILENCE! is proudly sponsored by the two greatest comics shops on the planet, DAVE'S COMICS of Brighton and GOSH COMICS of London.