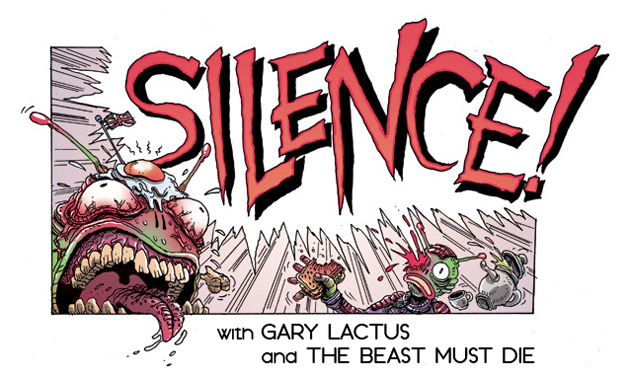 ANOTHER  SELF PROCLAIMED HISTORIAN, WITH EINSTEIN AS A PASSENGER, AND A FLUX CAPACITOR IN HIS DELOREAN…
This… is… the voice of….Disembodied Narratorbot X-15735! Wooo! Scared you, you silly rabbits! Ha Ha, Disembodied Narratorbot X-15735 is all messed up as he has been drinking fermented battery acid and  snorting big lines of pixels all afternoon…Disembodied Narratorbot X-15735's wife left him you see, taking all the little Narratorbots with her..
NOT REALLY! Disembodied Narratorbot X-15735 is confirmed bachelor! NOT REALLY! Disembodied Narratorbot X-15735 is not even confirmed male…or human. Concept of love and marriage is as alien as the whirling purple dust motes of Jupiter, or the cold dark bottom of the Marianas Trench…Disembodied Narratorbot X-15735only likes hard facts, and of course SILENCE!
<ITEM> Usual masturbatory introductory fol-de-rol. YAWN@SILENCE
<ITEM> SILENCE News with 1950's news-hunks  Danny Beastman and Gary Lactenberg, covering the annual Comics Readers And Producers award ceremony. Swoon!
<ITEM> Moonwalk into the Reviewniverse covering Black Beetle, Saga, Batman, Daredevil, Indigestible Hulk, Fashion Beast, All New X-Men, Lot 13, Craig Yoe presents Haunted  Horror, Captain America, Captain Marvel, and Judge Dredd Case Files, with added discussion of painted art by Dermot Power, Dean Ormston and Colin MacNeil ('The Dream Of The 90's..")
<ITEM> Mrs Schwartzberg reviews Savage Wolverine by Frank Cho
<ITEM> Beast's Bargain Basement covers Strange Case of HP Lovecraft – hear him froth about Tony Salmons!
<ITEM> Talk of Utopia and Shaky Kane's 'That's Because You're a Robot'
<ITEM> NO MORE! Now clear off you meddling kids. Disembodied Narratorbot X-15735 has some etherware to smoke.

SILENCE! is proudly sponsored by the two greatest comics shops on the planet, DAVE'S COMICS of Brighton and GOSH COMICS of London.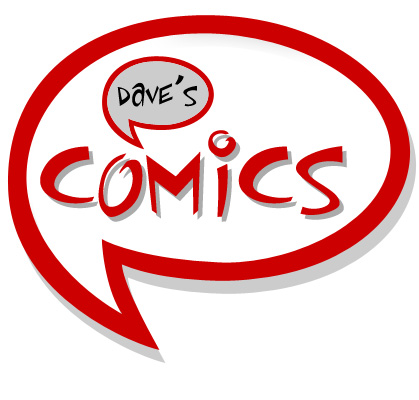 Special thanks to Roberty Boberty for contributing to this week's episode.