GUEST BLURB WRITTEN BY OUR FRENCH EXCHANGE STUDENT
My name is Gary. I am twelve years old. I live in Brighton. I have two cats. I like pop music but I love rock music. I live in a house. I hate classical music. At the weekend I play table football with my friend Jean Pierre. I enjoy swimming in the swimming pool. In my bedroom I have posters of pop musicians. I like reading comics.
SILENCE! #228 is a right old state on a plate, mate as Gary Lactus and The Beast Must Die reconvene with reports on the new Pat Mills novel, Serial Killers plus ICE Brighton and MCM London, (they're no Thought Bubble).
Then it's time for some Sadmin as the chaps Bat-bid a fond Bat-farewell to Adam West.
There's only one place to go from there and that's The Reviewniverse where Bulletproof Coffin: 1000 Yard Stare, Doctor Strange, Divided States Of Hysteria, Rocket and Extremity with a couple of brief thoughts on All New Guardians Of The Galaxy, Saga and Kaijumax

@silencepod
@frasergeesin
@thebeastmustdie
@bobsymindless
@kellykanayama
[email protected]
You can support us using
Patreon
if you like.
This edition of SILENCE! is proudly sponsored by the greatest comics shop on the planet, DAVE'S COMICS of Brighton. It's also sponsored the greatest comics shop on the planet GOSH! Comics of London.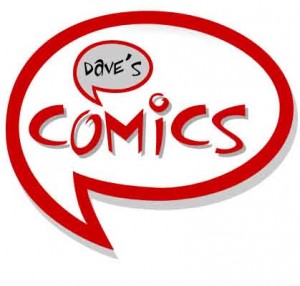 Holy shit Batman!
As our long term readers already know, I don't read many superhero books. It's not that I don't like superheroes – I love them – it's just, well, invariably I tend to find most titles pretty boring. I sat down with the first two Captain America trades the other day and I wanted to love that shit, only I really didn't. The art, though pretty, was muddy and a chore to trawl through (in what's supposed to be an action book!), the story likewise, and the thing just didn't seem to regard itself as a comicbook. No…twas a big muddy storyboard, and a big muddy storyboard lacking in fun. Essentially the experience made me even more resolute in my Mozza-bats love. Morrison's Batman is never, ever boring, and it knows all about the form it's cowled in. Not great, great art, but totally what I want a monthly comic to be. Fast-paced, colourful and pulpy, with flashes of *depth*, funny, involving and, most importantly… How did Botswana Beast describe #682 in our last email correspondence? Ah yes – 'typically berserk'.
I think that sums the run and the issue up nicely, don't you?