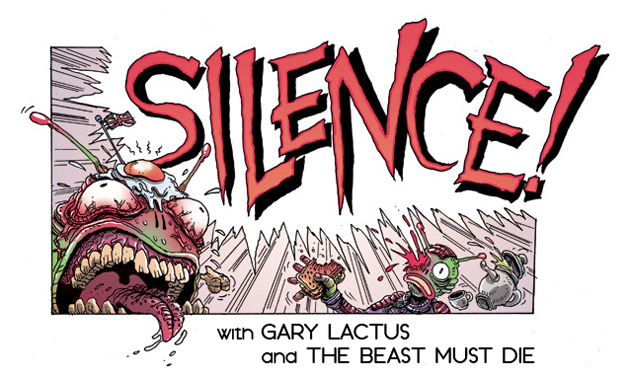 This week Gary Lactus continues his tediously thrilling quest to find The Beast Must Die. Along the way he finds a BUMPER CROP OF JINGLES!
In the reviewniverse he bravely tackles The Mysterious Strangers #1&2, Wonder Woman #22, Animal Man #22, Justice League of America #6, Batman 66 #1, Number Cruncher #1, Avengers Assemble #17 and FF #9.
Then we have a Cartoon County chat with Solid State Tank Girl artist Warwick Johnson Cadwell.
Strap on and let's go!
SILENCE! is proudly sponsored by the two greatest comics shops on the planet, DAVE'S COMICS of Brighton and GOSH COMICS of London.