A collaboration with Edinburgh based artist and ghost merchant Lynne Henderson, Cut-Out Witch contains twenty five pages worth of lost souls and lo-fi monster magic – imagine a teen goth Terminus and you'll be on the right track.  Lynne provided the pictures, I added the words, but if you want to cleanse yourself with holy water after reading then I'm afraid you'll have to bring your own bottle.
"Cut-Out Witch is really good… Lovely creepy stuff" – Twitter's own James Baker

"Almost every page made me laugh or smile or feel things" - comics' own Ales Kot

"You do seem to be able to dash such things off quite easily, I kind of wish I could do that…" - A Trout in the Circus' very own Plok
The original print run has sold out, but Cut-Out Witch is now available in PDF format for 50p!
If you already bought the print version, please feel free to email me at bigsunnyd @ yahoo dot co dot uk and I'll send you the PDF for free.
Share on Facebook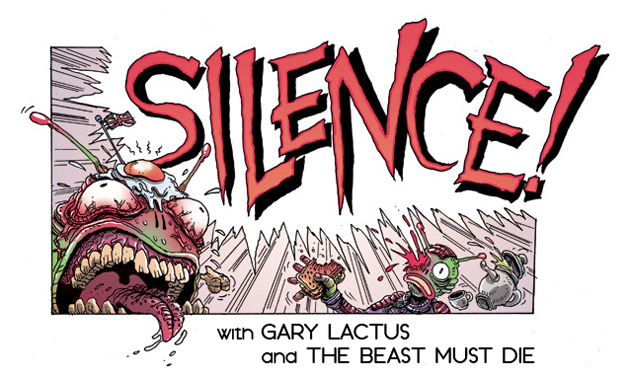 MMM…SKYSCRAPER, I LOVE YOU
Can't talk, busy busy busy! Disembodied Narratorbot X-15735 here to talk up the fleshy exploits of those lovable human rogues The Beast Must Die and Gary Lactus in their BOOM! WHIZZZ! BANG! extra special November 5th/Fireworks special (it isn't really special, but Disembodied Narratorbot X-15735 likes themes and was away last week – just imagine there are fireworks going off while you listen and all will be special times. WEEEEEEEEEEEE!)
<ITEM>
SILENCE! News with tales of treason and the All-Beard himself, Alan Moore no.1 teen heart throb.
<ITEM> Weekly Haul reviewing trash pamphlets a-go-go:
Action Comics Annual, Lot 13, Ghosts, Happy!, Masters of the Universe and TMNT annual, with digressionary discourse about Kevin Eastman and Tundra. Good times! Bad Times! Both Times!
<ITEM>
Silent Question comes from Hawkman and Aquaman, and includes answers such as Flaming Carrot, Shade The Changing Man, Legends Of The Dark Knight, and long lost Brit comic, Crisis.
<ITEM> Beast's Book at Bedtime isMarvel Comics the Untold Story from Sean Howe.
<ITEM> There are no more ITEMS!
Disembodied Narratorbot X-15735 OUT! (drops conceptual microphone and flounces offstage)
SILENCE! is proudly sponsored by the two greatest comics shops on the planet, DAVE'S COMICS of Brighton and GOSH COMICS of London.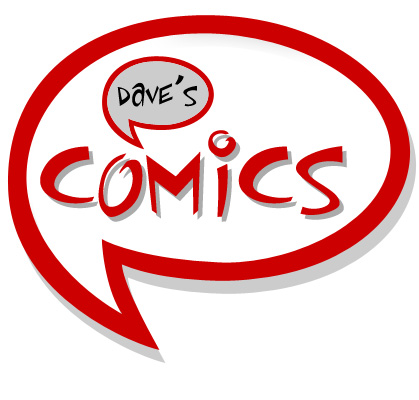 Click below for the SILENCE! Gallery…
Share on Facebook