At this point we're all getting a bit drunk and we all like comics. This is the best time to get excited about The Official Handbook Of The Marvel Universe and Who's Who in the DC Universe. Listen now as grown men turn into children before your very ears!
Click to download
[audio:https://mindlessones.com/wp-content/uploads/2011/12/MOxmass2011-4.mp3]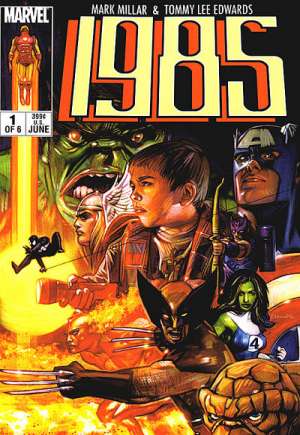 1985 was obviously some kind of cultural watershed for wee Mark Millar. Or at least that's what can be surmised from his recent Marvel mini series.