A The Beast Must Die/Bobsy tipple.
Oy, Hawkman, stop playing with yourself and get me my fucking peanuts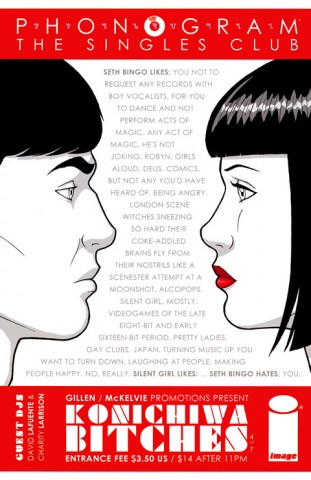 So this is an interview in three stages. If it was an album it would be a prog album. One of Rick Wakeman's later efforts involving Arthurian legend and horses on ice skates. Or perhaps it would be a three hour gabba techno set by Lenny D. Or maybe it would be Sandanista, the Clash album that never knew when to stop…
I'd wanted to meet up with Kieron as I knew he was a local London boy and would most likely be amenable to a few shandies whilst discussing his cult comic series Phonogram as well as his recent forays into the Marvel Universe. And any other shit we could think of. To my pleasure Mr Gillen was up for it.