Sonny Liew is an extremely talented comics creator working out of Singapore. He has worked on high profile releases for the Big Two, such as Re-Gifters and My Faith in Frankie for Vertigo, and Sense & Sensibility for Marvel. But his recently released collection of his own Malinky Robot comics through Image are perhaps the best indicator of his idiosyncratic and hugely engaging style.
We caught up with Sonny recently for a freewheeling chat about his craft.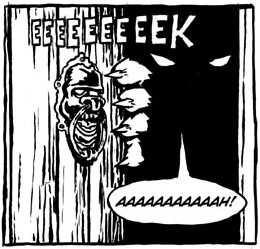 Welcome weary traveller, come in from the rain. Pull up a mildewed stack of Doug Moench's Spectre comics and rest your tired posterior. Take a sip of lukewarm tea and we can leaf through these recently acquired second hand graphic novels together, to fight off the pangs of longing till new comics day….