Look at that! That's The Beast Must Die's Haunted Mansion. A bunch of us Mindless Ones have just recorded a podcast (NSFW) there where we all talked about scary comics.
We also managed what will be our regular podcast features, Voyage Into The Negative Zone and Touchdown On Paradise Island where we slag things off and praise others respectively.

Share on Facebook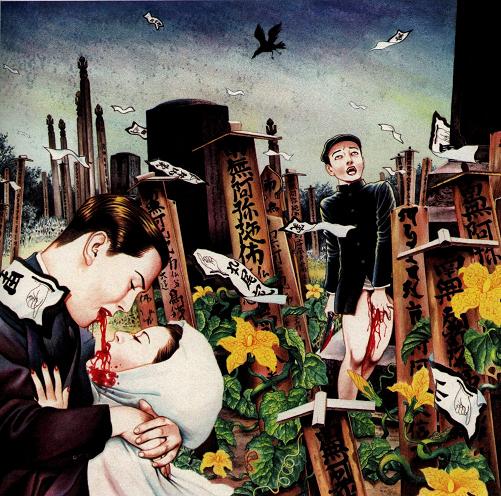 "Hacking forward from the back/leave the other one attached/an ugly fleshy flap"
Caspar of Antonisea was given a choice: either watch his great love, Annarelis, sentenced to death by a thousand insects for sheltering dissidents and in turn meet his own doom, or to join the temple of Zoroaster and become a priest, bound by oath to give fielty to the Emperor until death took him.
Dirty bugger chose to watch.
Share on Facebook