LET'S SHAKE AND SAY, WE'LL OPERATE IN HITSVILLE UK
Welcome to a special edition of SILENCE! wherein The Beast Must Die has a jaunty, rambling conversation with the lovely Dan Cox and John Riordan (aka Dan & Johnny Hitsville) to discuss there excellent series Hitsville UK and in particular the Kickstarter to fund the collected edition (get on board True Believers). We talked about the origins of the comic, how the boys met and the inspirations behind it.
But don't worry! It's still a SILENCE! so you can expect variable sound quality and lengthy digressions into Deadline, Free  Tapes, Menswear, Dig!, The Specials AKA, Cate Le Bon, the UK Small Press, Thought Bubble, FJ McMahon, Barbelith and much. much more. It was a warm summer evening in a nice pub in Waterloo, with two of my very favourite people in comics, so I hope you enjoy…
@silencepod
@bobsymindless
@frasergeesin
@thebeastmustdie
You can support us using
Patreon
if you like.
This edition of SILENCE! is proudly sponsored by the greatest comics shop on the planet, DAVE'S COMICS of Brighton. It's also sponsored the greatest comics shop on the planet GOSH! Comics of London.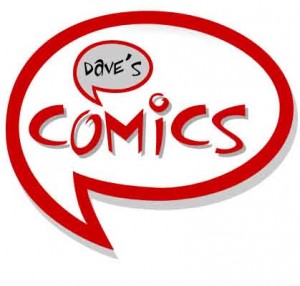 Share on Facebook
Still thoroughly brain-blown by last week's viewing of Adam Curtis' latest film, "It Felt Like a Kiss', I've gone a bit doolally and found links for a whole Curtisathon. Old hat, good hat:
First, two recent bites from Charlie Brooker's Screenwipe/Newswipe shows. This one covers the abasement of  TV journalism as a career path for people who like to bear the sight of their own reflections; and this one on the geldoffisation of event politics. When people say Live Aid killed Rock 'n'Roll, previously the world's last best hope of cultural salvation, this is what they mean, and why it matters. (b)
All that and some links to comic related stuff too!
Share on Facebook