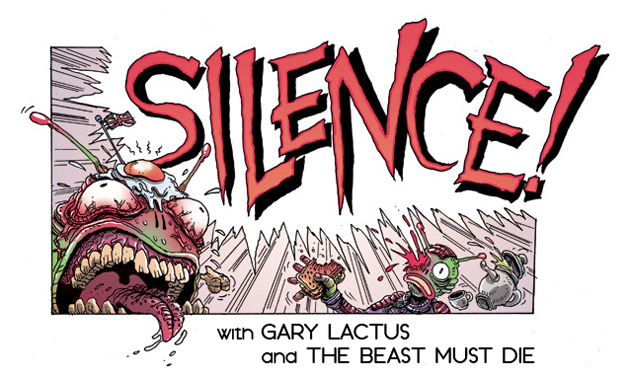 SUCK MY FAT ONE, YOU CHEAP DIME-STORE HOOD!
Lo! What light by yonder window breaks? It is the irradiated glow of the small town that Disembodied Narratorbot X-15735 has just obliterated with his I-Beams and patented Molecular Prolapsotron 5000! And all before breakfast? Disembodied Narratorbot X-15735 is a busy bee, make no mistake! But the fleshy ones did not come here to hear my genocidal grandstanding – no! They came here for the aural assault & battery charge that is….SILENCE!
<ITEM>The Silence! News arrives like a mugger in the park at night, makes off with your valuables but leaves you with ALL the hot headlines. Beastman & Lactenberg INFORM.
<ITEM>Shhhh. Quiet! Or we will wake the fledgling Reviewniverse. TOO LATE IT'S AWAKE!!! Look into it's eyes and you will see…Nemo: Heart Of Ice from Uncle Alan and Brother Kevin, Avengers: Age Of Ultron from Brian Ultron Bendis, Glory, Dial H, Red She-Hulk, The Answer, Justice League, Fashion Beast, the Walking Dead One-Shots, Legend Of The Dark Knight, Winter Soldier, and Building Stories (kinda). Oh, and Gary Gysin (the poet of our generation) reviews Joe Casey's Sex.
Okay, so that's that. Now Disembodied Narratorbot X-15735 has to do the washing up and think sad Morrissey-thoughts, so be off with you fleshy scamps. Happy listening!
SILENCE! is proudly sponsored by the two greatest comics shops on the planet, DAVE'S COMICS of Brighton and GOSH COMICS of London.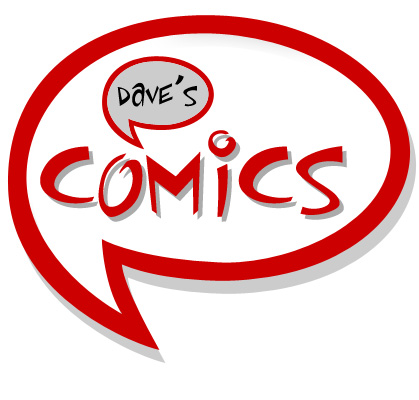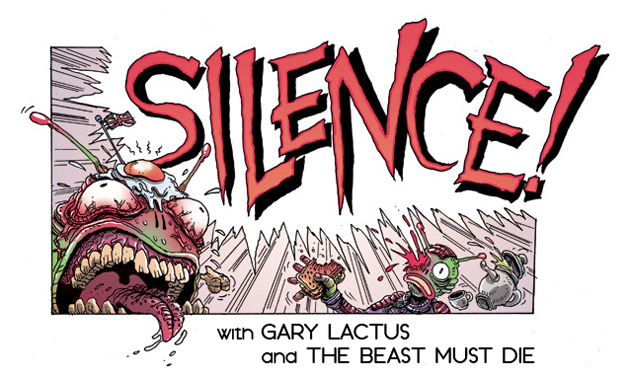 I SAID RIP IT UP AND START AGAIN
Hellohellohello and a merry festive jingle bell to all the fleshy ones, from Disembodied Narratorbot X-15735! It's that time of year when I like to upgrade my log fire app, hang the nano-tinsel on the synthi-tree 3000 and raise a luke warm glass of cyber-nog to all of you as we ring in the season with this festive XXXMAZZ-tacular edition of the only podcast that knows whether you've been naughty or nice but simply doesn't care…it's SILENCE! [HO HO HO etc]
<ITEM> There's a very busy pre-end of the world edition of the SILENCE News, with live reports from the ongoing Mozzer/Moore Magickal War and the hot breaking story Avengers Vs X-Mas…hold onto your hats please. thank you.
<ITEM> Special variety yuletide theme continues with musical interlude recounting time that Gary and The Beast hung out with Iggy & The Stooges. Of course.
<ITEM> Grab my hand, Snowman-style and we will walk air-wards into the Reviewniverse. And in doing so will hear merryfestive tales of…Change, Walking Dead, Justice League, Jennifer Blood, Batman, Winter Soldier, Popeye, Caligula, Battlefields, Saucer Country, Iron Gland, Fantastic Four, Minute Men and the Christmas miracle that is Prison Pit.
So why don't you throw Grandma on the fire, spark up the ol' pipe, shovel sweets down your gullets like seagulls swallowing fish heads and check your ears into the comics podcast of the 1977 Morecambe and Wise Christmas special…SILENCE!!
Disembodied Narratorbot X-15735 wishes you all a very glitch-free Christmas and an ugraded New Year.
SILENCE! is proudly sponsored by the two greatest comics shops on the planet, DAVE'S COMICS of Brighton and GOSH COMICS of London.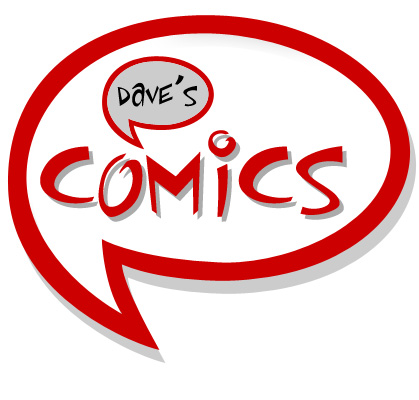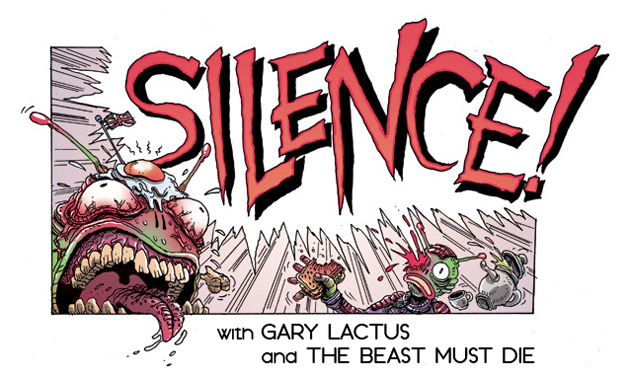 WHAT ABOUT YOU MACREADY…YOU BELIEVE ANY OF THIS VOODOO BULLSHIT?
Yesyesyesyesyes…them boys will do us proud! Watch now as they lead us skipping merrily towards the churning, swirling waters of the River Styx…with the nudest podcast in comics, SILENCE!
Firstly Lactus has his guitar unsheathed and isn't afraid to use it. Then it's the SILENCE News (which is in all honesty an extended pimp session for Glyn Dillon's Nao of Brown as well as a big-up of Brit comics hero Paul Gravett). THEN, the newly sponsored Beast and the always sponsored Lactus barge into the week's comics like a couple of burly lady wrestlers.
And there's a whole heap of comics to talk through too, like, oh let's see…Rocketeer Cargo of Doom, the beautiful looking Winter Soldier, Saucer Country, Wolverine & The X-Men, Uncanny X-Force, AVX, AVX: Uncanny X-Men, Avengers Assemble, Shade, Incredible Hulk, The Creep, and Frankenstein Agent of SHADE.
Then there's a special guest review of Batman #0 from friend of the show The Wange, and the SILENT Question is brought to you from Machine Man (and the answers involve Ultron, Herbie, Call Me Kennneth, GI Robot and the ABC muthafuckin Warriors).
Add in ANOTHER Dredd (3D) review from The Beast and a recommendation to listen to the Nerdist podcast with Henry Rollins and you have a truly revolutionary audio-visual-taste explosion in 4-D…it truly is SILENCE no.31 and you're not.
SILENCE! is proudly sponsored by the two greatest comics shops on the planet, DAVE'S COMICS of Brighton and GOSH COMICS of London