THE ENGLISH MOTORWAY SYSTEM IS BEAUTIFUL AND STRANGE
Can you help us? We went on holiday by mistake…
That's right Boils and Giggles, Gary Lactus & The Beast Must Die have returned to brighten the corners and blow the dust from your ear-holes. How did you cope? What did you do? Where did you go to get uninformed, half-baked opinions about comics? WHY? HOW? WHO? Well don't fret….SILENCE! is back and all is right again in the world*
*apart from everything that's wrong and the fact that we'll be lucky if we make it out of the decade as a species
<ITEM> Who wants some admin? Some sponsorship? Some waffle? Digressions? Begging? Apologies? All present and correct. Your mileage may vary.
<ITEM> DIY horror and comedy gone bad
<ITEM> Top secret news about SILENCE! #200…although by 'secret' I mean that we're talking about it publicly on a podcast that anyone can listen to.
<ITEM> Finally we breach…THE REVIEWNIVERSE?!!? Like a Kirby-collage it reveals it's shimmering 4-colour splendorousness… Discussed: Stray Bullets, Batman, Blue Beetle, JLI, New Superman, Kill Or Be Killed, Falling Asleep Watching Films, Batgirl, the transience of pop culture, Sun Bakery, Sixpack & Dogwelder, Loeb & Sale's Challengers Of The Unknown and more more more.
<ITEM> Live DIY and paint on the recorder.
<ITEM> Out-the-backdoormin and the promise of a rosy future.
Didn't you miss us? Couldn't you just weep?


Click to download SILENCE!#199

You can support us using
Patreon
if you like.
This edition of SILENCE! is proudly sponsored by the greatest comics shop on the planet, DAVE'S COMICS of Brighton. It's also sponsored the greatest comics shop on the planet GOSH! Comics of London.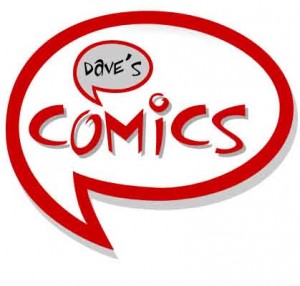 THE ENGLISH MOTORWAY SYSTEM IS BEAUTIFUL AND STRANGE