YOUR THIN PAPER WINGS, IN THE WIND, DANGLING
Roll the dice – move forward 4 steps. You find yourself at the clearing of a large empty podcast. To your right are some dense opinion shrubs. To the left a bubbling pool of judgments. Roll the dice – you decide to ignore both and move forward 8 paces towards the giant floating skull in the centre of the clearing. Roll the dice – you ask it a question: "Where am I?" The skull opens it's mouth and with a terrifying ear-splitting screech it tells you…"SILENCE!"
<ITEM> And the guest-train keeps on rolling – not content with shattering senses with our senses-shattering Brandon Graham special last week, Gary Lactus, The Beast Must Die and Bobsy are joined by megatronic comics leg-end and all round superchap KIERON GILLEN on this latest pre-festive edition of the internet's most beloved podcast. 
<ITEM> Sponsorship, admin, STAR WARS day at Gosh Comics on 12th December, the whole shebang. Meat 'n' two veg just the way you like it.
<ITEM> There's a special exciting celebrity segment as Bobsy's daughter Junior Bobzone asks Kieron some questions about his Darth Vader comic and Star Wars in general. Have we mentioned Star Wars yet? STAR WARS STAR WARS STAR WARS STAR WARS STAR WARS MAY THE FORCE BE WITH YOU STAR WAAAAAAAAAARGH
<ITEM> The Reviewniverse once again struggles to contain the multitude of opinions and jibber-jabber, and despite some…interesting technical issues the boys talk up Matt Boyce, Unfollow, The Vision, Paul John Milne, Vertigo, Phonogram, Plutonia, Dr Strange, Daredevil, ET, Paper Girls, Daft Punk, Pretty Deadly, Scott Pilgrim,  Dark Empire, Robots With These Guys and so much more…
<ITEM> The Beast ducks out early and the others shimmy off into the sunset…a mess? By god yes, but what a glorious mess.
<ITEM> *drops mic*
click to download SILENCE!#168
PLUS
SECRET CONVERGENCE OF INFINITE PODCASTS
Contact us:
@silencepod
@frasergeesin
@thebeastmustdie
@bobsymindless
You can support us using Patreon if you like.
This edition of SILENCE! is proudly sponsored by the greatest comics shop on the planet, DAVE'S COMICS of Brighton. It's also sponsored the greatest comics shop on the planet GOSH! Comics of London.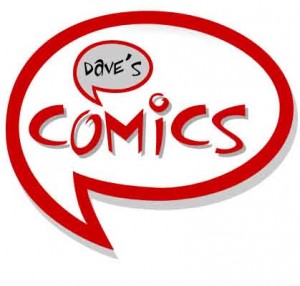 My first thought upon hearing that Armando Iannucci was making a Thick of It-esque show for America was YES! Awesome! Because I love The Thick of It and, even though I'm from there and thus know what it's like, I love America.
My second thought, of course, was how are they going to fit in all the swearing? There aren't going to be any "we've negotiated for 100 'fuck's per episode" type rules on that side of the pond. Even if it is HBO. The BBC has people on the Today programme say "cock-up" like it's official government terminology. I don't think America can compete with that.
Of course this is not the only thing different about America. Here's how the Veep travels:
Police cars and police motorcycles, sirens blaring, lights flashing, a row of big black bulletproof versions of the strangely bulbous American SUVs that everybody drives. We're clearly not in the Department of Social Affairs and Citizenship any more!
Beep beep, who's got the keys to the Veep? Click here to find out, vrrrmmmm!
Contrary to what you might have read in some Paul Cornell comic, it's not all about cosy moderation in modern Britain. In fact, anyone with a functioning TV internet connection set of eyeballs could tell you that the citizenry have spent much of the last year very loudly rejecting the actions of their current government.
See:
New Statesman columnist and freelance journalist Laurie Penny has provided the most incisive ground level commentary on these events. She also pisses all the right people off, so you can imagine how thrilled I was when I got the chance to interview her about geek culture and politics for this very site!