I WAS A TEENAGE STAMP COLLECTOR I'D LAY ON MY BACK AND YOU'D STAMP ON MY FACE
There we go, that's the quote done. Now I have to do some sort of blurb. Gary Lactus here by the way. I was all excited about The Beast Must Die coming back from Croatia and Bobsy coming round to my space ship for a lovely 3 person podcast when illness and circumstance all struck at once! Let me tell you, I was all ready to give up on life when I thought, "Hey, there are more than three people who like comics and stuff" so I asked the internet. I Googled, "Pod Pals" and Kieron Gillen, James Baker, Steve Heller-Murphy and Matthew Craig fell out of my laptop almost instantly! Me and my new pals talked about things. Here is a list of them:
Witches, People Inside, Memetic, Six Gun Gorilla, X 23, X-Men, BendiXmen, Megaton Man, Aztec Ace, Reid Flemming World's Toughest Milkman, 2000AD and a whole load of other divergences.
Come join me on my interractopodical adventure…
Click to download SILENCE!#116
Contact us:
[email protected]
@silencepod
@frasergeesin
@thebeastmustdie
@bobsymindless
This edition of SILENCE! is proudly sponsored by the greatest comics shop on the planet, DAVE'S COMICS of Brighton.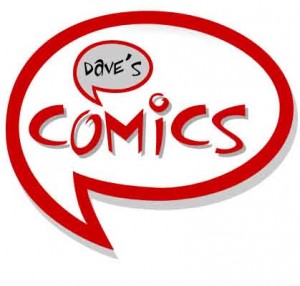 Cameron Stewart before the commencement of the "breaking process"
Fact file: Cameron Stewart is the artist behind Jason Aaron's Eisner Award nominated The Other Side; Grant Morrison's Seaguy, and The Manhattan Guardian; he produced memorable work while collaborating with Ed Brubaker on his Catwoman run; and in 2008 joined forces with his friend Ray Fawkes to produce Apocalipstix for Oni Press.
Stewart also writes and draws the webcomic Sin Titulo.
Cameron has recently returned to Seaguy for the second volume, Slaves of Mickey Eye
We captured Cameron Stewart after many hours spent stalking him through the streets of Montréal, Canada. We then set about beating him with bamboo canes through the thin webbing of the net in which he was held. Cameron withstood the breaking process for 5 days, but ultimately, through clenched teeth, agreed to answer 13 exquisitely crafted questions. He swore he'd die before answering any more.
A braver man I have never met.