Or what does this have to do with Promethea anyway?
Crossposted at Sci-Ence! Justice Leak!, for reasons that will become apparent.
On March 7, 2007, I was at the Royal Festival Hall in London's South Bank Centre, which has been the scene of some of the most profound artistic experiences of my life
Share on Facebook
Lady Lactus and myself have recently moved to a larger spaceship.  This was an exciting development as my collection of floppy ephemera had been wrapped tightly in bin liners in the attic of our previous vessel for over two years.  Now I could unleash them all on my unsuspecting shelves!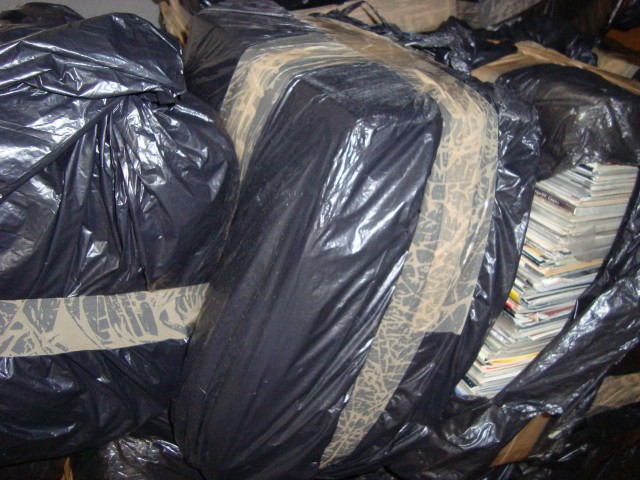 Let's tear off that packing tape!
Share on Facebook