SO DRUNK IN THE AUGUST SUN, AND YOU'RE THE KIND OF GIRL I LIKE
But didn't we? I mean *really* when you think about it, didn't we? We really did didn't we? Yes we did. We really did. Did it, I mean. Really. Didn't we? Didn't we do it? We did, yes we did. We really really did. Didn't we?
No.
Ahh. Well then. Should we head to the drawing room and see what Gary Lactus & The Beast Must Die are up to? Why look! They're recording a SILENCE! let's go sit at their feet.
<ITEM> Oo-er, titter ye not, Missus, titter ye not, NO! Don't you wave your sponsorship at ME!
<ITEM> The Beast takes us on a trip down memory lane to the heady days of the 1980s with Escape Magazine, featuring Alan's Big American Adventure, Phil Elliott, Eddie Campbell and more.
<ITEM> It's a one-step, two-step, tickle you under the…Reviewniverse. The boys trudge through the 4-colour wastelands with Ody-C, Madman 3-D special, Prophet Strikefile, Superior Iron Man, Superior Foes of Spiderman, Usagi Yojimbo, Zero, John Smith and more.
<ITEM> A final bit of chat about Guardians of The Galaxy and Thor 2 and then you're free to do what you want with the rest of your life.
But we did though.
Didn't we?
Click to download SILENCE!#124
Contact us:
[email protected]
@silencepod
@frasergeesin
@thebeastmustdie
@bobsymindless
This edition of SILENCE! is proudly sponsored by the greatest comics shop on the planet, DAVE'S COMICS of Brighton.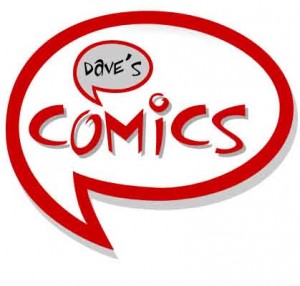 August's Cartoon County turned out to be the dawn of a bright new age for comics as David Lloyd and Bambos unsheathed their plans for the unique webcomic project, Aces Weekly.
Aces Weekly is a genuinely exciting venture which involves original new work from the likes of Herb Trimpe, Bill Sienkiewicz, Kyle Baker, John McCrea, Phil Hester, Steve Bissette, David Leach, Colleen Doran, David Hine, Henry Flint, Mark Wheatley, David Hitchcock, Lew Stringer, Carl Critchlow, Phill Elliott, Rory Walker and more!  Here's how it's going down:
[audio:https://mindlessones.com/wp-content/uploads/2012/09/Aces-Weekly.mp3]
It really does seem like a great model for creators and readers alike so get along and subscribe!
Cartoon County is an association of over 100 cartoonists and comic artists in the Sussex area. Our regular meetings are usually on the last Monday of every month at The Cricketers, Black Lion St, Brighton, from 6 til late. If you're a cartoonist or a comic artist, or use those particular styles of drawing in your work as an illustrator, animator or storyboard artist, you are very welcome to join us.