THIS SKILLED TRADE LIKE A TAILOR-MADE SUEDE, HIT THE STUDIO AND I'M PAID
Is there anybody there…?
If you're there, speak now. Or…let us know you can hear us.
Just a sound. Any sound. To let us know.
There are loved ones here who want to speak to you…
THERE! DID YOU HEAR THAT?
Words! Words, coming through the ether…forming…what is it that you are trying to tell us..? Wait. I don't understand…Item? Are yo trying to say item..?
<ITEM> Welcome to the latest, greatest, invite you out on a datest, edition of SILENCE!!! The internet's first and only podcast with your spooky old pals, Gary Lactus and The Beast Must Die.
<ITEM> Admin, sponsorship and the whole nine yards. Nine yards of what? QUALITY!
<ITEM> She heavy duty Sadmin, with the passing of two comics titans Norm Breyfogle and Carlos Ezquerra
<ITEM> The gang are still lost in time, so who knows what happens when. Know this: they definitely enter the Reviewniverse and talk about the Immortal Hulk, Tank Girl All Stars, Michael Kupperman's All The Answers, Give Me Liberty, The Scream & Misty Halloween Special, the Justice League film and probably some more
<ITEM> Just time to talk about the brilliant Halloween edition of Inside No.9, then it's all bad to the morgue for a quick Monster Mash.
@silencepod
@bobsymindless
@frasergeesin
@thebeastmustdie
You can support us using
Patreon
if you like.
This edition of SILENCE! is proudly sponsored by the greatest comics shop on the planet, DAVE'S COMICS of Brighton. It's also sponsored the greatest comics shop on the planet GOSH! Comics of London.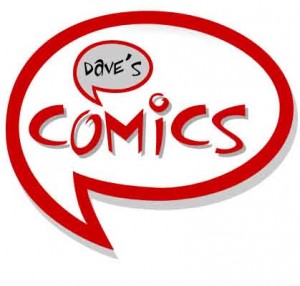 WHEN THE FIREWORKS HIT YOU IN MOGADISHU, ON A BEAUTIFUL SATURDAY NIGHT
It's the SILENCE! THOUGHT BUBBLE 2014 SPECTACULASM! And you're all invited. You're welcome. Plus ones only and ladies in free. Drinks are half price until 9, and you get a free punch in the crackers on the way out.
So join Gary Lactus & The Beast Must Die as they lead you on a gentle waltz across the dancefloor of podcastery, before trying to have their way with you in the rose garden. It's 2+ hours of unbridled hubrisity from the Little and Large of podcasting.
<ITEM> It's a recording of SILENCE! LIVE from Thought Bubble 2014, with special guests Anal Al Ewing, Sexy Si Spurrier and King Kon Kieron Gillen...plus..could it be? Surely not? Is that Alan Mo…shhhhhh. Also features the Quizzlertron, Telepathy, Blind Date and Magnum PI.
<ITEM> Then it's time for a post con debrief, as the boyce recount their highlights, lowlights and no-lights. They also talk about their con-haul, so we get Giant Days from John Allison, Thunderbunny, Mindstain comics' Wanker's Tan and Grunt 8790, Cindy & Biscuit, Sklent, The Cleaner, Killjoy from Robert Brown, Hitsville UK, Oliver East's The Homesick Truamts Cumbrian Yarn, Naminfg Monsters by Hannah Eaton, Andy Pearson's Celph, Haywire, Eclipso, Norm Breyfogle, Alan Grant, Instant Piano and a whole lot more
<ITEM> Gary Races through the rest, but frankly I can't be bothered to list them. You can bet there's some comics in there though, boy howdy!
Now. Sing me to sleep. Sing me to sleep, I'm tired and I want to go to bed…
Click to download SILENCE!#122
Contact us:
[email protected]
@silencepod
@frasergeesin
@thebeastmustdie
@bobsymindless
This edition of SILENCE! is proudly sponsored by the greatest comics shop on the planet, DAVE'S COMICS of Brighton.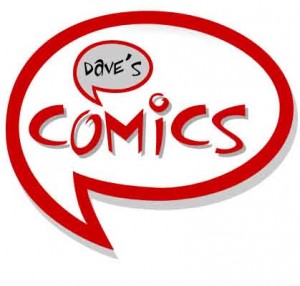 We found some photos on our phone and can't remember taking most of them

As previously mentioned, the Mindless dream team of The Beast Must Die, Illogical Volume and Andrew "Mandrew" Hickey made it down to Leeds for this year's Thought Bubble comics convention. These are their recollections of the event, as distorted by the passing of time, sleep-deprivation, alcohol consumption, and the brain-scrambling dazzle of a white lounge suit: