OR: MINDLESS LINKBLOGGING, SPECIAL "ALL BASTARDS MUST BE AGGRAVATED!" EDITION!
As you hopefully noticed, we spent a large part of last month bringing you the best in bastardry.  We've got some spooky Notes From the Borderland coming up in time for Halloween, so right now seems like as good a time as any to collect all of our bastardly musings together and to celebrate the cruel simplicity of the banner The Beast Must Die created for the event: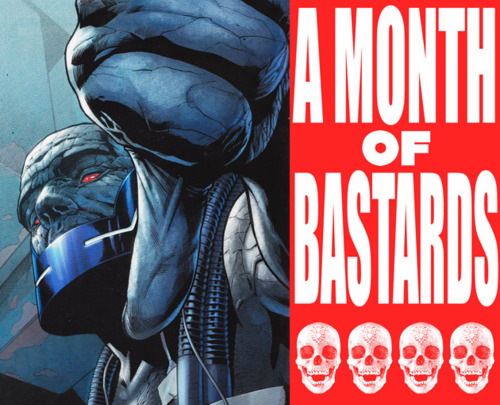 Hopefully you'll be able to forgive me for indulging in a little bit of back-patting here while I take you through AN INDEX OF BASTARDS!
DARKSEID IS… looking pretty fucking slick, actually! Click here to experience MAXIMUM BASTARDATION!