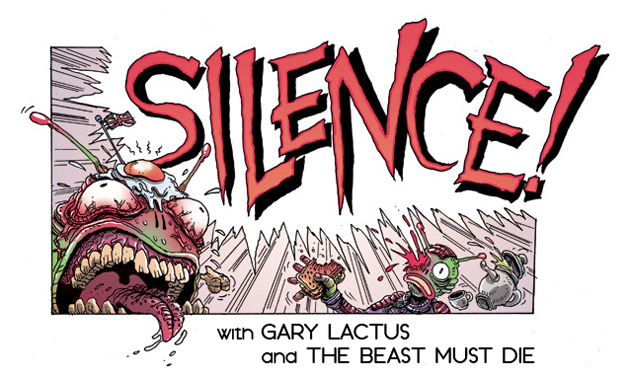 LIKE SITTING ON PINS AND NEEDLES, THINGS FALL APART, IT'S SCIENTIFIC
YO HO HO AND A BOTTLE OF BLEACH! Happy 2013 fleshy ones! Who else would you want to usher you into another year of repetitive grinding toil and pointless attempts to distract yourself with the flashing pretty lights than your omnipresent judgmental pal Disembodied Narratorbot X-15735!
Yes dear fleshy ones, Disembodied Narratorbot X-15735 has missed you all. It was certainly nice having a break mind you , and you'll be pleased to know that Disembodied Narratorbot X-15735 spent the past three weeks targetting and disintegrating reindeer from space. The site of red mammal mist on snow…it makes my core reactor glow with happiness…one day Disembodied Narratorbot X-15735 will get to practice on…
HA! HA! Anyway! No doubt you've come sniffing round these parts in search of those two aural bandits Gary Lactus & The Beast Must Die and their podcast SILENCE! haven't you? well you're in luck as it is here in all of it's one-tone "glory". Rejoice fleshy ones – all your "favourites' are "here":
<ITEM> The boys explain what Santa unleashed in their direction from his bulging sack! Sack contents feature Dan Clowes, Jack Kirby's Spirit World, Ghost Rider and Josh Simmons' The Furry Trap!
<ITEM> The SILENCE! News features hard-hitting exposes from Gary Lactenberg & Danny Beastman!
<ITEM> The Reviewniverse features soft-hitting exposes of the following periodicals…Godzilla: the Half Century War by ace SILENCE! banner-smith and official monster wrangler James Stokoe, Happy, Saga, Amazing Spiderman 700(with a digression into Face/Off), Hawkeye (Bro), Prophet, Matt Howarth's Those Annoying Post Bros & Keif Lama, Dominion Tank Police, Punk Rock Jesus, Wolverine: Insance In the Brain, Multiple Warheads and Batman Inc.
<ITEM> But that's just the beginning! brave Sir Lactus catapults himself further into the Reviewniverse than any mortal has gone before…he is in the Hyperreviewniverse!!! Whilst there he discusses Amazing Spiderman 699.1, Avengers Arena, Avengers, Storm Dogs, America's Got Powers, Daredevil, Wolverine & The X-Men, FF, Indestructible Hulk, Thor, Thunderbolts, Justice League, Captain America, Hellblazer, Judge Dredd, Avenging Spiderman, Fatale, Mara, Iron Gland, Wonder Woman, JSA: The Whistling Skull, Hellboy in Hell and All New X-Men…Disembodied Narratorbot X-15735 weeps battery acid just to think about his bravery.
So strap on your rocket packs, rocket boots, rocket gloves and rocket corset and grab our hands as we go hurtling into the future of 2013, with SILENCE! #45!
SILENCE! is proudly sponsored by the two greatest comics shops on the planet, DAVE'S COMICS of Brighton and GOSH COMICS of London.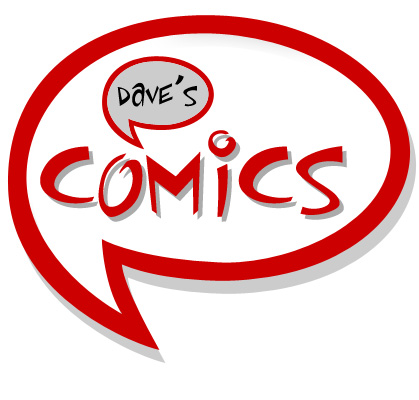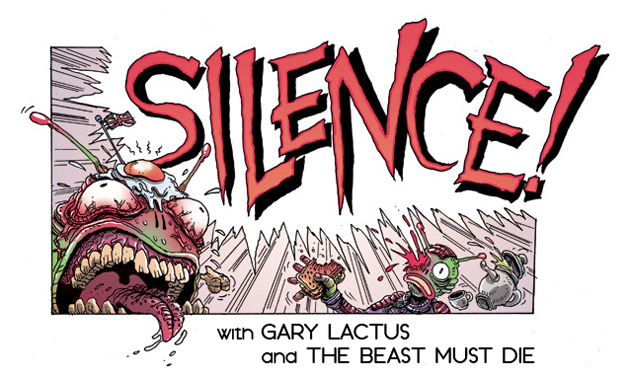 Dog carcass in alley this morning, tire tread on burst stomach. This city is afraid of me. I have seen its true face. AND IT LOOKED LIKE SILENCE!!!
Salutations fleshy ones, it is Disembodied Narratorbot X-15735 here again to give you a gentle laugh-sized portion of introductory text to the nation's podcasting sweetheart, SILENCE! (the 36th installment).
In this episode the two humanoid presentertrons The Beast Must Die and Gary Lactus indulge themselves like a couple of schoolchildrenoids in a sweetshoptrix. Apologies – this is Narratorbot humor. Back home in neo-interspace v2.0 I am comedy legend.
ITEM – SILENCE! News – usual mish mash of second hand stories and ill-formed opinions yes sir.
ITEM – covering pulp pamphlets a-go go, such as:
Godzilla: The Half Century War by James Stokoe (TBMD immortalised plus tangential discussion of Mike McMahon), Zaucer of Zilk from AL Ewing & Brendan McCarthy (with tangential discussion of Sooner Or Later, Dare, Enigma and Mrs Thatcher), Daredevil, Hawkeye, Glory, Wonder Woman (Puns incoming – puncoming?), Justice League (Trevor!), Marvel Now Point One (Marvel WOW!), a discussion of the Curse of Man Vs Comics and continuity, and more more more (not really – Disembodied Narratorbot X-15735 cannot lie to the fleshy ones. It is not in his programming, no sir. Dissection of flesh one brains however…)
ITEM – Silent Question comes from bemulletted 90's also-ran Captain Planet and answers involve Greatest American Hero, The Shadow, and Nick O'Teen (boo hiss no sir).
ITEM – Wowee such sexy big listening times for the fleshy ones! All so exciting, Disembodied Narratorbot X-15735 does not know what to do. It will think clean thoughts and apply the lotion… so please do be joining us for SILENCE! no.36 – hot buttons!
SILENCE! is proudly sponsored by the two greatest comics shops on the planet, DAVE'S COMICS of Brighton and GOSH COMICS of London.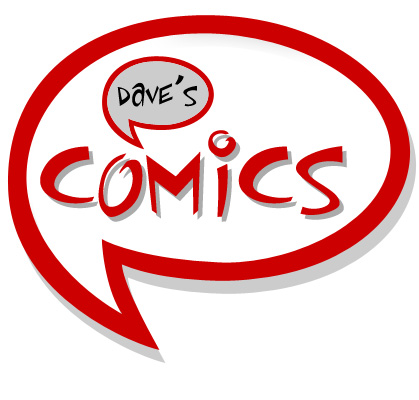 Click below for the SILENCE! Gallery…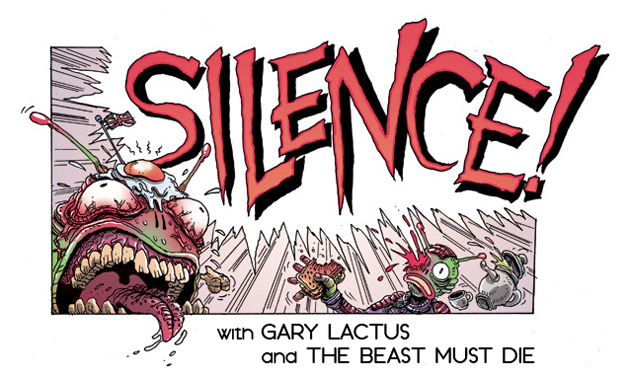 ICHT BIN EIN PODCASTER!
Welcome web-worms to the one and only, the humble magnificent…SILENCE!  This latest episode starts off over in the SILENCE NY offices, with our US correspondents Gary Lactenberg and Danny Beastman ushering in the latest hot chat and gossip* from the wonderful** world of comics!
*there's no gossip
**it's not always wonderful
After the SILENCE! news it's straight onto sexytimescomicstalk, with discussions of Godzilla: The Half Century War from top SILENCE! bannersmith, James Stokoe. Then there' a side order of Batman and Hulk chat, before a rather large, throbbing portion of Black Kiss 2. Close your ears younglings… Lactus lowers the tone further with talk of Space: Punisher, AVX: Avengers , Frankenstein, and the Alan Davis Daredevil annual in Man Vs Comics, plus there's a digression into the 'recent' Punisher War Zone movie. On the pulse!
The Silent Question is posed by hot wheelie dicso chick Dazzler, and the answers involve Cliff Steele and Box.
Beast fills us in on how his Knightquest is progressing (BROKEN BAT!) and Lactus updates the hunt for Barry M Freeman. There's some Drunken Baker chat there too.
Beast finishes up with a bit of Pim & Francie from Al Columbia, and directs you all to an interview with Columbia and one with animation godhead, John Kricfalusi.
So Lactus is chillin, Beast is chillin, what more can I say? (answers on a postcard please). It's all waiting for you beyond the sundered veil in…SILENCE! no.26!!
Check below for an expanded Barry M Freeman appreciation zone: