COME ON IT'S A NICE DAY TO START AGAIN
<ITEM> There is no such thing as Disembodied Narratorbot-Xetc.
<ITEM> There is just a happily married man having a nice pretend.
<ITEM> Human-ape intelligence is fantasy. Robot intelligence is a holocaust. Human on human is brain plus.
<ITEM>There is no The Beast Must Die this week, while he licks his honeymooning lips with Tyra and the Next Top Models crew in Bali
<ITEM> So Gary Lactus summons from his box the poor substitute indeed of bobsy mindless, to join him for the first ever CUSS FREE edition of SILENCE!
<ITEM> After a bitterly begrudged birthday song for a listener who's having an absolutely horrid time in the famously awful island paradise of Hawaii, Gary and his less charismatic new sidekick get on that comics thing
<ITEM> With the air between them crackling with Belgian chemical energy and technical shittery all over the place our aging boyoboys tackle such comics as ZERO #1, Mars Attacks Judge Dredd, Resident Alien, Superior Spider-Man, Thor God (not Prince) of Thunder, Batman '66, Dial E #1, FBP #3, Magic Whistle #13, Uncanny X-Men, Infinity, New Avengers, Captain Marvel, Daredevil, 2000AD and The Phoenix.
Contact us:
[email protected]
@silencepod
@frasergeesin
@thebeastmustdie
@bobsymindless
This edition of SILENCE! is proudly sponsored by the greatest comics shop on the planet, DAVE'S COMICS of Brighton. There are quite literally almost zero swear words to be heard in this episode of the world's finest comics podcast.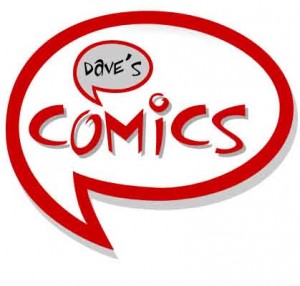 Oh, and GOSH!