IT'S A MUST THAT I TAKE THE STREETS BACK SO FAST, EVERYBODY THINKIN' IT'S NOT GONNA LAST…
Okay big picture people, big picture only. Blue sky thinking, big picture stuff. Blue sky, big picture, out of the box stuff people. Big, blue, out-of-the-box thinking. Big picture, blue sky thinking, right out of the box, take the ball and run with it stuff people. Big runny blue balls, right out of the box. OK people? OK?
<ITEM> It's the comics podcast that man, feels like a woman! It's SILENCE! you lucky, lucky pea-pods.
<ITEM> Not just any episode, but one of our fabled Guesticodes featuring none other than Kelly Kanayama aka Maid of Nails. Scholar, Rob  Liefeld character, and Frank MIller gang member? Whatever, she's here and she's raising the bar. Limboing smoothly under it are old hams Gary Lactus and The Beast Must Die.
<ITEM> Sponsorship as usual, but with some red hot Dundee recommendations! Also The Beast has some life admin to share, and is ready to introduce…the Phantasmacats! Also, Team Poppet and the Final Solution?? Oh and Dicks. Don't forget the Dicks.
<ITEM> Let's go go go into The Reviewniverse, and it's a humdinger. We talk The Discipline, Shade The Changing Man, The Extremist, Grant Morrison, Peter Milligan and bondage, Ted McKeever's Pencil Head, Cerebus The Aardvark, problematic creators, Jiro Kawata's Bat-Manga, Black Widow, Judge Dredd, Strontium Dog and a slab more.
<ITEM> Gary has to duck out early so The Beast and Maid of Nails sing it out in style…
GERTCHA!
click to download SILENCE!#179
@silencepod
@frasergeesin
@thebeastmustdie
@bobsymindless
You can support us using Patreon if you like.
This edition of SILENCE! is proudly sponsored by the greatest comics shop on the planet, DAVE'S COMICS of Brighton. It's also sponsored the greatest comics shop on the planet GOSH! Comics of London.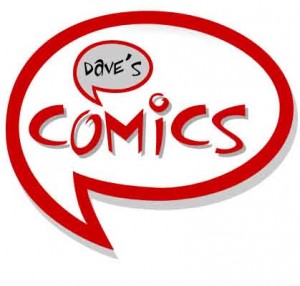 A WEE TREAT FOR YOU HERE TODAY, AS MAID OF NAILS/KELLY KANAYAMA WRESTLES WITH… WELL, WE'LL LET HER TELL YOU!
A confession: I am a Strong Female Reader, and I can't get enough Dicks.
To clarify, I adore Garth Ennis' and John McCrea's (if he's reading this: hi, John!) two-volume series Dicks beyond all reason. It's obsessed with the combination of male genitalia and violence, and isn't ashamed of that obsession. It's ostensibly puerile to the point of featuring an alien antagonist called Lord Bluevein, leader of the Dong. One of its main goals seems to be answering the question: how many cartoonish dicks can we cram into each page?
That's why I love it so much.
I mean, there's a building on my university campus called Bonar Hall, and every single time I walk past it I do a mental snicker. The day I learned that All-Star Superman was referred to as ASSMAN in official DC correspondence is a day I will treasure forever. When I picked up a black-and-white print collection of Vol. 1 of Dicks at London Super Comic Con and got McCrea and Ennis to sign it, I made a point of telling them that since it was in a bag, I had an actual bag of Dicks in my hand.
It's not exactly the most feminine behaviour. But why isn't it?