I might have come away from the Thought Bubble comics convention with a terrible hangover and an overwhelming desire to have a proper rummage through the back issue bins, but I can't say that I came back short of good zines, great comics and better memories.
Here are five of the most exciting books I picked up last weekend…
1. Jonathan Chandler – Another Blue World (Breakdown Press, 2015)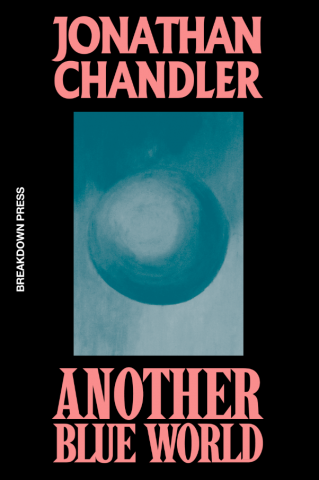 At last Saturday's SILENCE! x Breakdown Press interview panel, Jonathan Chandler was discussed as an artist who had staked out territory similar to that which Brian Chippendale had occupied but who had got there before it became a trendy holiday destination for art house cartoonists.
I'm not familiar enough with the man's work to debate these claims, but reading Another Blue World what struck me was how important Chandler's elusive sense of space is to communicating this particular set of hostile environments:
It's not so much that Chandler is limiting what the reader can see to a few tufts of grass or a short stretch of water around his characters that makes his work stand out, more that he seemingly feels no pressure to fill up blank space on the page.
In a Brian Chippendale comic we might find ourselves feeling overwhelmed by the amount of detail, struggling to distinguish signal from noise whether we're faced with the tiny cramped panels of Maggots or the wider canvases of If'n Oof or Ninja. In Prison Pit we are confronted blocky horror after blocky horror, but we know that this grim escalation will follow proceed through the sort of absurd escalations that are Johnny Ryan's speciality.
Reading Chandler's work, meanwhile, we are confronted with an eerie silence. All around us, we find unreadable white space, all of it primed with danger. Forms approach, assaults are perpetrated, sex is weaponised, but we can never be sure whether things are going to get worse or just sort of hang there:
I might crave for something beyond this harsh replication of animalistic imperatives, but there's no denying that Another Blue World makes them painfully vivid.
Speaking of moving beyond, here's Lando, back with another bleak, arid and yet undeniably stylish science fiction story!
SHE'S JUST SITTING IN HER ROOM READING BOOKS ABOUT UFO's
Shhhh! Be vewwy, vewwy quiet…I'm huntin' PODCASTS! Huhuhuhuhuhuhuhuhuhu!
Those two titans of tedium are back to wet your collective whistles. And thank goodness, because can you imagine having to live your life with a dry whistle? The indignity..the trauma. Did you know that over 50,000 people a year have to suffer with the chaffing, itchy embarrassment and shame of a dry whistle? WELL DID YOU? If it wasn't for these two brave podsoldiers waging their lonely war against dry whistles…well. I don't know where we'd be.
Where are we?
Oh that's right – SILENCE!!!
<ITEM> A healthy, happy, bouncing baby sponsorship! Featuring Gary's SKLENT teaser, The Beast talking about seeing Richard McGuire discussing his masterful Here live, and Dave McKean (did someone say Arkham Asylum 2????)
<ITEM> Oh you, me and the Reviewniverse makes three! Bumper edition featuring Nameless, Annihilator, Multiversity Handbook, Bitch Planet, John Allison's Scary-go-round, Expecting To Fly, 2000AD, Stray Bullets, Miracleman, Superman, 21st Century Tank Girl, Batman, Ant Man, Wytches, Saga, Ms Marvel, Dying & The Dead and probably some more.
<ITEM> What? No more items. You've had enough.
Gary Season, Beast Season, Gary Season, Beast Season…
Click to download SILENCE!#130
Contact us:
[email protected]
@silencepod
@frasergeesin
@thebeastmustdie
This edition of SILENCE! is proudly sponsored by the greatest comics shop on the planet, DAVE'S COMICS of Brighton. It's also sponsored the greatest comics shop on the planet GOSH! Comicsof London.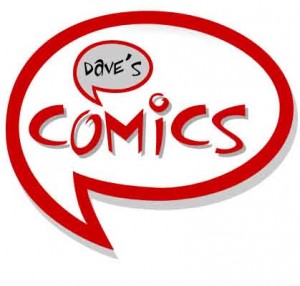 Gary Lactus and myself recently went along to the Hypercomics exhibition being held at the Pump House gallery in Battersea Park. It's part of the excellent Comica festival a truly diverse celebration of comics culture, which has been running since 2003. It featured the work of four very different comics creators: Warren Pleece, Daniel Merlin Goodbrey, Dave McKean and Adam Dant. But what exactly is 'Hypercomics'? Well, why not allow the exhibition's curator, erstwhile British comics legend, creator of the legendary Escape magazine and all round decent bloke, Paul Gravett fill us in…