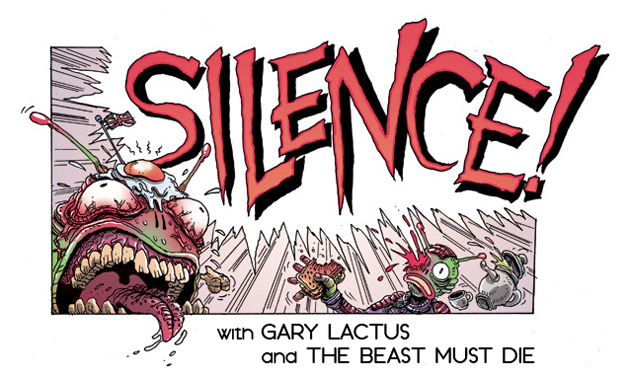 WARNING TEAM!
This week, still bereft of The Beast Must Die, Gary Lactus goes on a quest to find him. His journey takes him into a lonely Reviewniverse where he mutters to himself about Tank Girl: Solid State, Daredevil, Justice League, Hawkeye, Young Avengers, Superman Unchained, Batman, Ghosted, Astro City and Avengers Arena.
Then we venture into a whole new realm baring little or no relevance to the already fairly loose remit of SILENCE! Gary Lactus' manufactured alter ego Fraser Geesin talks to lovely Dan Fardell about comedy, the Man Of Steel film, Ivor Cutler, Ron Geesin and other stuff. Dan is currently filling in for Kerry Herbert on Kerry On Comedy, every Tuesday 3pm on BHCR.
TRUTH ACCEPTED!
SILENCE! is proudly sponsored by the two greatest comics shops on the planet, DAVE'S COMICS of Brighton and GOSH COMICS of London.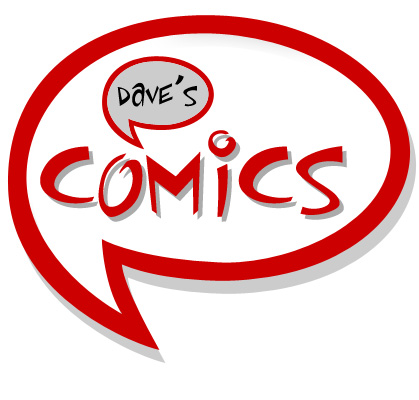 January's Cartoon County meeting was lucky enough to play host to Chris Weston, artist for The Filth, 2000AD, The Twelve and lots more. Listen now as Chris talks of his apprenticeship with Trigan Empire's Don Lawrence to working on films such as Akira and The Book Of Eli and his shamanic meeting with Bizarro.
[audio:https://mindlessones.com/wp-content/uploads/2012/01/chris-weston.mp3]
Click to download
Cartoon County is an association of over 100 cartoonists and comic artists in the Sussex area. Our regular meetings are usually on the last Monday of every month at The Cricketers, Black Lion St, Brighton, from 6 til late. If you're a cartoonist or a comic artist, or use those particular styles of drawing in your work as an illustrator, animator or storyboard artist, you are very welcome to join us.