LISTEN TO THIS I'LL TELL YOU ABOUT THE HEARTACHE. I'LL TELL YOU ABOUT THE HEARTACHE AND THE LOSS OF GOD

<ITEM> A girl was sick on the bus on the way home!
<ITEM> It's OK! I reached my stop before the stench got too overwhelming…
<ITEM> And it gave me something to start this post with, this post wot's all about SILENCE!#79 innit
<ITEM> bobsy's recent squat on Gary Lactus' spaceship comes to an end this week so the boy's go full blub and do some shoutouts to important chums and some other Mindless/Silence housekeeping before
<ITEM> Our tanned and rested bro (sorry for calling you bro) Beast Face Ghost Must Die Killah sends us a lovely message from beyond Bali and demands your listener love else he might not return – SILENCE! dies at dawn unless you touch him on the winky!
<ITEM> We spend a few mins flicking off bouncing Belgian Brecht Evens' marvelous The Wrong Place (Graphic Novel! Not For Kids etc!) before shambling rudely into the Reviewniverse, where we have a good old look at
<ITEM> In no particular order: Batman Black & White #2, The Witching Hour one-shot, Hinterkind #1, Trillium #3, Solid State Tank Girl #4 (comic of the week btw), Marvel Knights Spyider-Man #1, Forever Evil #2, Swamp Thing #24, Batwing #24, Superior Foes of Spyider-Man #4, Iron Man #16, All New X-Men #17, Daredevil Dark Nights #s4 & 5, Infinity #2 and then a few of the week's other floppies, but we rattle through them quite quickly.
<ITEM> Then Gary waves a lace hanky at bobsy as he wishes a fond farewell to – – yeah not really it's fine you'll enjoy it. Back next week with the big Beast!
<ITEM> Peace out cheers yo
click to download SILENCE!#79
Contact us:
[email protected]
@silencepod
@frasergeesin
@thebeastmustdie
@bobsymindless
This edition of SILENCE! is proudly sponsored by the greatest comics shop on the planet, DAVE'S COMICS of Brighton. This was bobsy's last time in the spaceship for a while so we (well, he) (well, me) went full swears on this, blue air all over the fucking shop, sorry Steve, love you X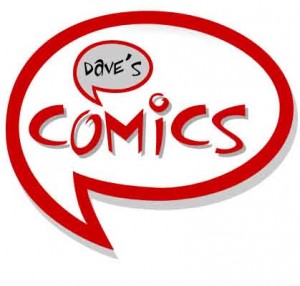 Oh, and GOSH!

SOMEONE'S IN MY FRUIT CELLAR!!!
Ayo, weary traveller, pull up a stool and bathe your stinkin' dogs in a hot bubbly bath…it's time for the 15th edition of SILENCE!, the podcast that is no longer taking prisoners but rather is executing them, Miller's Crossing-style in the middle of the woods, with just a hat blowing in the breeze for company…
In this very special episode we have a guest appearance from none other than BOBSY MINDLESS who swings by Lactus' Cosmic Loungeship for a cup of tea and some heavy duty 2000ad chat (including the best Dredd analysis you'll find on the intywebosphere, and a wholehearted spunking over Zaucer of Zilk and Flesh). But I'm getting ahead of myself! Before that Beast debuts his deeply sensual deep house ballad 'SATANUS! (Human Flesh)' and Lactus gives us a taste of his LIVE acoustic singer-songwriter powers with 'Crossover Classix'. The SILENCE! News comes next in the way that night follows day and vomiting follows Cinzano, with an exciting announcement about SILENCECON 2012!
Then, and only then, the two-time twannies get onto vital topic of COMICS…thank god. They do talk about:
Peter Bagge's Reset, Saga, Scalped, Fantastic Four (Nazis Win!), Shade, Fury, Hellblazer, and more…
Then Lactus grits his teeth and prepares to receive the soul-punishment that is 'Crossover Classix with Gary Lactussssss' and tries gamely to read all the various AVX and Owlfight shit that is being pumped his way. Including discussions of Nightwing, Red Hood and The Outlaws, Catwoman, Avengers Academy, AVX VS…so nothing good basically.
Then The Beast brings back the purple prose with an appreciation of Don McGregor's Black Panther: 'Panther's Rage' in Beast's Bargain Basement, and drops in a word about Michel Fiffe's awesome looking Suicide Squad comic.
All this and a whole hot mess more in the love letter from us that means you're fucked forever…SILENCE!
Um….
For some reason, probably because I found the Chief Man of Bats issue so meh and the following one bloody awful, and because I was in the Isle of Man, I didn't pick up this, ahem, *special* (way to throw a cover together, DC art Dept!) when it came out a couple of weeks back, but I'm pleased I have now because this book's back on track in a big way. We all moan about the Big Two, but DC aren't stupid enough to completely overhaul one of their most popular titles, and, as with Snyder's book, now that we know Batman Inc will stay pretty much on point after the reboot, I'm prepared to invest myself again.
Now that I know I won't get hu….