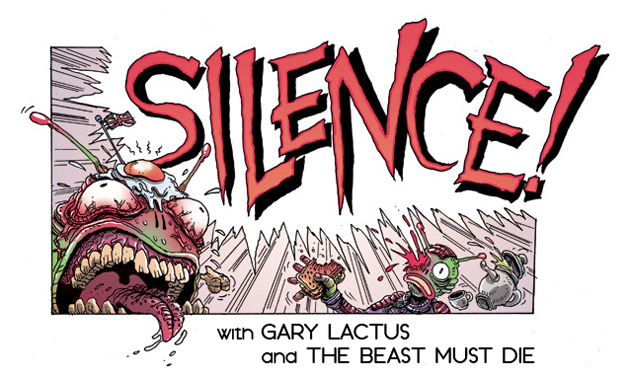 YOU'RE THE ONE FOR ME, FATTY!
YAAAAAAY! It's nobody's favourite self-aware AI, Disembodied Narratorbot X-15735 here to usher you into another aural barrel scraping edition of SILENCE! GET SOME…Ha ha.
Ha.
IN. THIS. EDITION.
<ITEM> Lots of self-promotion from the fleshy ones, with talk of Cindy & Biscuit and The Amusing Bros. For shame!
<ITEM> Then SILENCE! News, with sad boohoo news about the end of Hellblazer, and Gary Lactus straps on his geetar to sing 'Goodbye John'. Too sad.
Then happy with special sexy review times. Woot hoot!
<ITEM> Deadpool no.1, Iron Man, Dial H, Legends Of The Dark Knight, Detective, Action, Animal Man, Battlefields and a special mention for Joe Kessler's Windowpane, from new publisher Breakdown Press. Excite!
<ITEM> Silent Question comes from Moleman, and varied answers include Titan's Tower and Shade The Changing Man's crack in the pavement! Yes sir!
So no excuse for not-enjoymence, fleshy idiots!!!
Strap yourself in, put on Mummy's dress and draw the curtains for …SILENCE! no.38
SILENCE! is proudly sponsored by the two greatest comics shops on the planet, DAVE'S COMICS of Brighton and GOSH COMICS of London.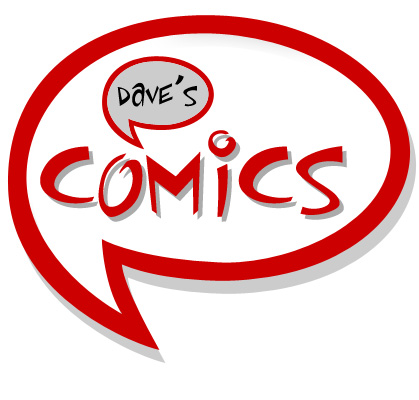 Click below for the SILENCE! Gallery…