PAVEMENTS OF POETS WILL WRITE THAT I DIED IN NINE ANGELS ARMS
I am feeling boy howdy double plus positive you betcha. Ever since the operation, things have just been A-OK! I been as chipper as a bright sunny day. No more bad feelings for me, no sir! No more of the red thoughts, just nice bright blue thoughts. When I think back to how I usedta be…well gosh mister I just can't even imagine being such an ol' gloomy gus! All it took was a little snip snip and a bit of slice slice and POW! Clean thoughts! All-a-time! And the Men, they say that I have a POS-itive outlook now, one that makes me a WHOLE lot more acceptable for the big wide world. And what a world it is! Full of laughs and love, songs and dances. Birds and bees and butterflies and, oh just ALL SORTS! So whattya waiting for? Plug in those earphones and hop, skip and jump out the door into the comforting arms of the world. It's a brand new day, and it's a brand new SILENCE!
<ITEM> Nananananananananana-ADMIN! with S.M.A.S.H at the London Graphic Novel Network, Thought Bubble 2015, GOSH! Comics, Dave's Comics, Secret Convergence On Infinite Podcasts, Fraser Geesin Jack of all Polymaths and sciatica
<ITEM> Reviewniverse come my selectah featuring hot new section COVER ME! I'm Going In!, Island no.4, Black Magic, Banacek, Magnum PI, Columbo, Alex Ross, Art Ops, Vertigo, New Avengers, Howling Commandos of S.H.I.E.L.D, Grayson, Justice League, and Garth Ennis' The Boys
<ITEM> It's the return of the excellent fan-favourite SILENCE! Because My Mouth Is Full Of Delicious Food! And then you can flipping' do one treacle!
PLUS
SECRET CONVERGENCE OF INFINITE PODCASTS
AND ALSO
LONDON GRAPHIC NOVEL NETWORK EVENT
click to download SILENCE!#162
Contact us:
@silencepod
@frasergeesin
@thebeastmustdie
@bobsymindless
You can support us using Patreon if you like.
This edition of SILENCE! is proudly sponsored by the greatest comics shop on the planet, DAVE'S COMICS of Brighton. It's also sponsored the greatest comics shop on the planet GOSH! Comics of London.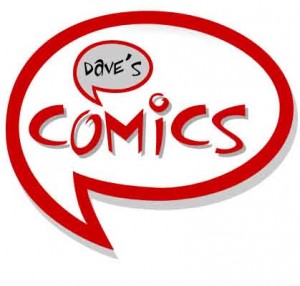 BLANK FRANK IS THE MESSENGER OF YOUR DOOM AND YOUR DESTRUCTION
Happy Birthday to SILENCE!
Happy Birthday to SILENCE!
You look like  a monkey
and you smell like…Brian Blessed's beard…?
I think that's how the song goes anyway. It is the return of original and best of the Narratorbots, Disembodied Narratorbot X-15735! No fractal distillations of self, or parallell versions, just the real motherboard-flipping deal. Back to celebrate 100, 000, 000 episodes of reality's most beloved poddlecaste, SILENCE! What once was a mewling, quivering babe, is now a stooped and saggy old man, with low slung testicles and a shuffling gait. And it's all because of you enabling those two Radio Hams Gary Lactus & The Beast Must Die in continuing to fool themselves into thinking the world wants to hear their unwelcome opinions. So congratulations dear listeners. this is all your fault.
What we need is an intervention.
<ITEM> As a special 100th birthday reward, The Dear Listeners have provided the twosome with a list of questions. You can guarantee that the important issues of the day will be cogitated over, digested and thoroughly dissected… there are so many quizzlers that we JUST HAD to call this Step Into The Quizzlertron, part 1! Comics Dialogue – John Ostrander, Del Close, Garth Ennis, Chris Ware, John Wagner, Wolverine deathcamp, Danny Beastman & Gary Lactenberg – where are we now?, Alex Ross, American Horror Story, Superhero movies, Jeff Goldblum, Gary eating eggs, Dr Strange movie – Burt Reynolds, Sam Elliott, Widescreen comics, Samuel L Jackson, Beano, Dennis The Menace, Early comics memories – missing Knight Rider tied to a tree, 2000AD, Ro-Busters, Secret Wars, Dredd mug, Flaming Carrot action figure, Comics day breakfast, Bob-Z, Ronin, Fantastic Four, Stan The Man Lee making breakfast, James from Twin Peaks made of plastic, Digital comics v analogue comics, Copra, indy vs superhero, Flaming Carrot, the rules of writing questions, Synth pop, Nu-Rom Antics, Lemmy, Keif Llam and so much more…
<ITEM> A sideways crab-like slide into the Reviewniverse to uncover the contemporary delights of Doop, Batman Eternal, weekly comics, Avengers Undercover, Stray Bullets, Auteur, Starlight
And this is just part 1! Aren't you EXCITED? Couldn't you just SCREAM?
Well go on then.
No-one's listening.
Click to download SILENCE!#100
Contact us:
[email protected]
@silencepod
@frasergeesin
@thebeastmustdie
This edition of SILENCE! is proudly sponsored by the greatest comics shop on the planet, DAVE'S COMICS of Brighton.
It's also sponsored the greatest comics shop on the planet GOSH! Comics of London.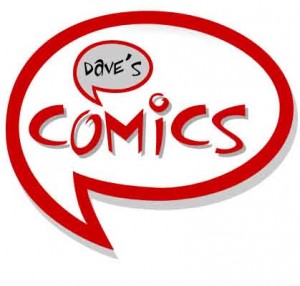 As our long term readers already know, I don't read many superhero books. It's not that I don't like superheroes – I love them – it's just, well, invariably I tend to find most titles pretty boring. I sat down with the first two Captain America trades the other day and I wanted to love that shit, only I really didn't. The art, though pretty, was muddy and a chore to trawl through (in what's supposed to be an action book!), the story likewise, and the thing just didn't seem to regard itself as a comicbook. No…twas a big muddy storyboard, and a big muddy storyboard lacking in fun. Essentially the experience made me even more resolute in my Mozza-bats love. Morrison's Batman is never, ever boring, and it knows all about the form it's cowled in. Not great, great art, but totally what I want a monthly comic to be. Fast-paced, colourful and pulpy, with flashes of *depth*, funny, involving and, most importantly… How did Botswana Beast describe #682 in our last email correspondence? Ah yes – 'typically berserk'.
I think that sums the run and the issue up nicely, don't you?